Reliving cycling races of the past on bicycles of that era especially along the routes that our ancestors rode is possible today thanks to Eroica, the famous vintage bike race.
Originating as a vintage cycling event in 1997 from an idea by Giancarlo Brocci and others, today L'Eroica has become one of the most famous non-professional events in the world where you need an old steel bike and clothing reminiscent of old bike races to participate.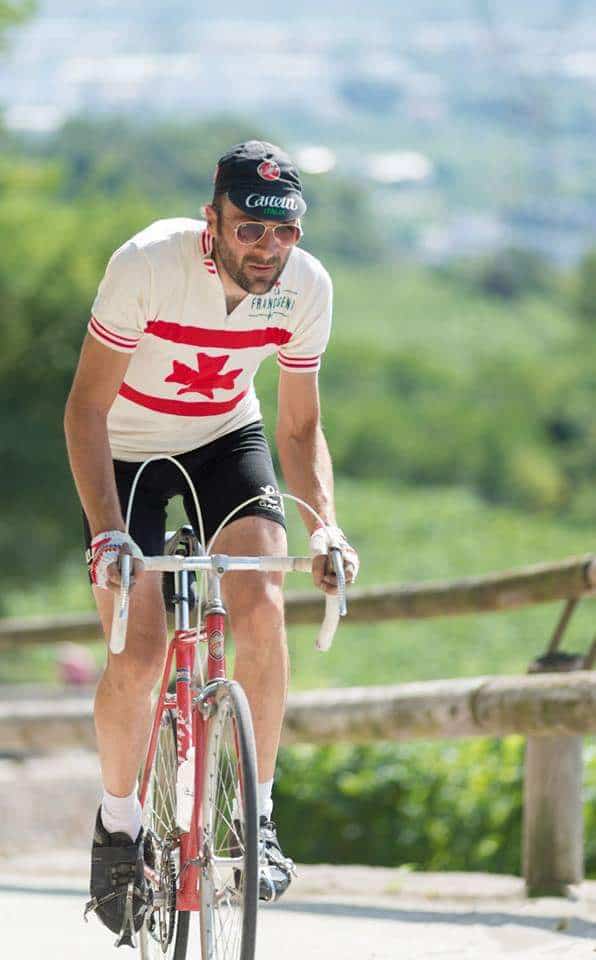 The success over the years has led the organizers to limit the number of participants to 7.000. It is spread over five routes all starting and finishing in Gaiole in Chianti in the heart of the province of Siena in the middle of the famous Chianti hills.
Their length ranges from 32 km (20 miles) of the PASSEGGIATA up to 209 km (130 miles) of the long competition through the 46 km (28 miles) of the PICCOLO CHIANTI, the 78 km (48 miles) of the CORTO route, and the 130 km (80 miles) of the MEDIO.
On the first Sunday of October, the 209 km (130 mile) route takes cyclists to Montalcino in the south of the Siena province and then back to Gaiole near the border of the Florence province. This route even features 115 km (71 miles) of dirt roads.
The Eroica is not an actual race, but a cycle ride where the only real goal is to finish by reliving the sweat and fatigue of the races from the past. The start is at dawn, and there are checkpoints along the route where your cards must be stamped. There is no ranking but only a list of participants who have risen to the challenge of this ride.
The incredible success that Eroica has attained all over the world has brought the largest cycling competition organization agency in Italy, RCS SPORT, to organize a professional race called STRADE BIANCHE, which has become part of the world circuit in just a few years' time. It usually takes place at the end of March making it the first race of the professional season in Europe.
Since 2013, the start and finish of the Eroica have taken place in the beautiful setting of Siena's main square, Piazza del Campo.