Viva la ciccia! Tuscany is worldwide famous for the quality of the meat here produced. For centuries, hunting and livestock farming have been one of the few livelihoods that provided a few sources of wealth to farmers together with the harvesting of wheat and olives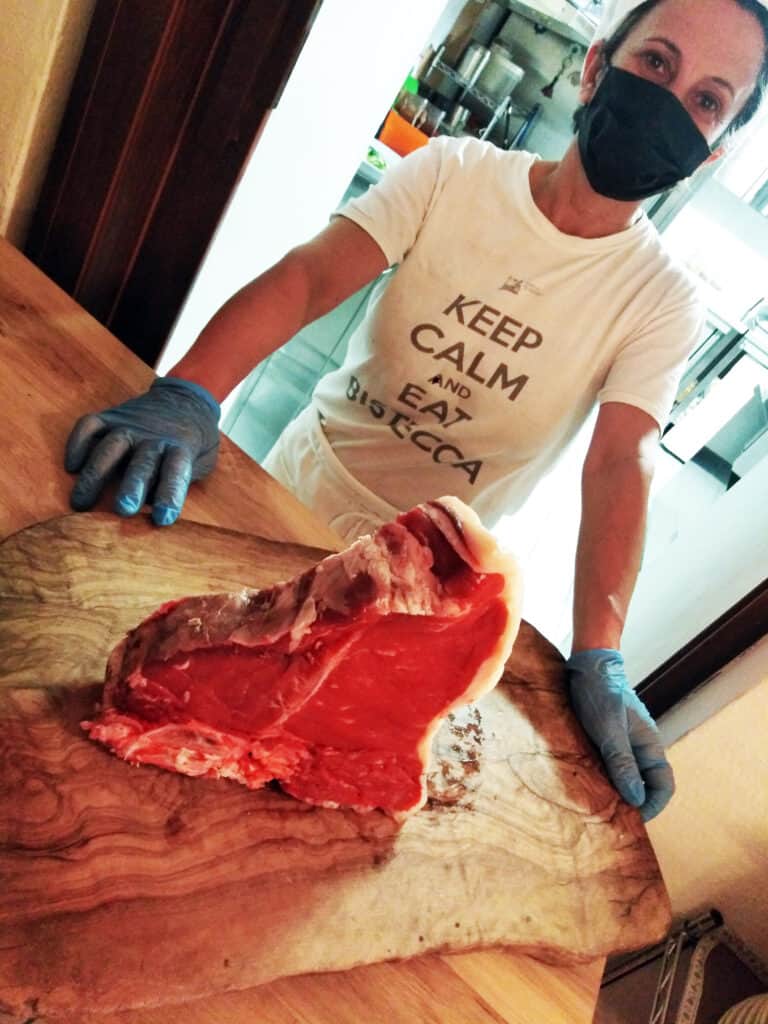 Until the end of sharecropping in the early 1960s, the countryside was full of homesteads and farms were scattered throughout Tuscany. The south of Tuscany, covering the provinces of Arezzo, Siena, and Grosseto, was perhaps the most agricultural part of the region. In fact, it is here that the two most important cattle breeds, Chianina and Maremmana, are bred today.
Beef
Chianina comes from the Chiana Valley straddling the provinces of Siena and Arezzo and is sure to be the most important breed because the meat that comes from it is the most genuine and the least fat.
In the past, Chianina cows were used to work the fields, subsequently the mechanization of agriculture led to the abandonment of this animal as an agricultural tractor in favor of food use. In this way Bistecca Fiorentina, steak from Chianina, became famous all over the world and the number of farms for the production of meat increased.
The other important cattle breed is the Maremmana which, as its name implies, is bred in the Maremma area located along the coast, in the southernmost part of Tuscany, in Grosseto province.
There are two other breeds of cattle, la Garfagnina and la Pisana, which are used mainly for the production of milk but both are in serious danger of extinction.
Pork
Pork is definitely another delicacy in Tuscany and Montalcino. In fact, ham, salami, sausage, porchetta, and many other specialties have always been part of our tradition and cuisine. But there is a breed that was born here and that is bred mainly in the province of Siena, the Cinta Senese.
Cinta is already unique because of its dark color and the white stripe it dons, but the quality of the meat makes it even more unique. The low number of pigs that are farmed and the excellent quality of meat mean that the price is also very high.
Sheep
In Tuscany, not only are cattle and pig farmed but also sheep. Since the 70s, sheep has become perhaps the most popular farm animal in the south of Tuscany used mostly for the production of milk from which Pecorino cheese is made.
Game
The great expanse of forests means that Montalcino and all of Tuscany for that matter are rich in game, especially wild boars, roe deer, pheasants, and hares, which have always been hunted at various times of the year and whose meat enriches our daily table.