Are you planning to visit Tuscany but you don't know where to start? Have your friends shared a bunch of  information but it's actually confusing and you still do not know how to put it all together? Great! This article can help you organize your memorable trip to Tuscany!
After many years of experience working alongside travelers from all over the world to organize their trips to Tuscany and Italy, here are our six golden tips for a fascinating journey that starts right from the planning phase:
PLAN WELL IN ADVANCE
FOCUS ON VISITING JUST A FEW AREAS
PREBOOK EXCURSIONS
CHOOSE YOUR ACCOMMODATION STYLE
DECIDE HOW TO GET AROUND
FIND A "LOCAL FRIEND" YOU CAN TRUST
---
1. Plan well in advance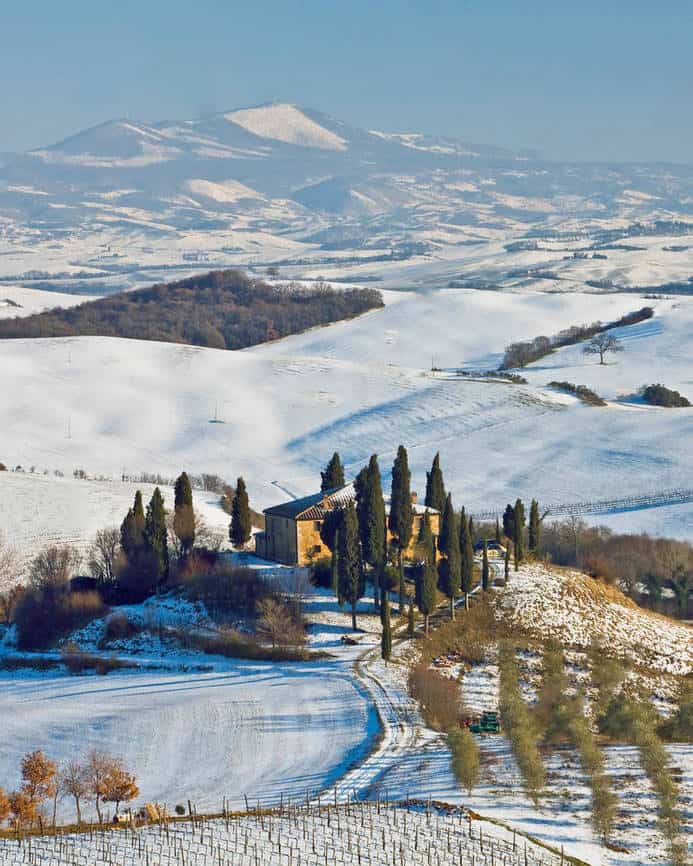 We, ourselves, are travelers: we love discovering new places and new cultures, and when organizing a trip, whether it is in Italy or anywhere else in the world, we like to do it well in advance. This is because the pleasure of travelling also lies in the expectation, planning and booking of it, and because we like to have everything ready by the departure day without leaving too much space for the unexpected, which may happen just the same but may become part of the whole experience.
I usually advise my clients to start thinking about their trip to Tuscany at least 4-6 months before departure, even if the ideal would be one year beforehand.
This is because many of the best hotels and the most popular guides are booked from year to year and even the famous Italian proverb says: "Chi prima arriva meglio alloggia!" – First come, first choice for a better stay!
Planning in advance means being able to choose the best accommodation but also, and above all, being able to choose the period that best suits your preferences. In Tuscany, the seasons are very different from each other. We have very cold, wet, and foggy winters in some valley bottoms but dry and sunny on the hilltops like in Montalcino.
Summers, on the other hand, can be terribly hot and muggy in the months of June and July. August is often very hot but, with the days being shorter and with it being a period of isolated storms, it can be more enjoyable than the other summer months. If you are looking for a more "Italian" experience, an advantage of August is the large number of Italians traveling around Italy and the temporary drop in (or often disappearance of) those foreigners who speak English.
If May and September are historically the peak seasons, as written in all the guide books as the best times to visit Tuscany, it is also true that these are definitely the most chaotic periods ever, with hordes of tourists who flock to our region to admire the blooming countryside in spring and to witness the mythical phases of the harvest in early autumn.
In view of intelligent travel and in light of the climate change that has led to a drastic shortening of the winter, I would like to suggest to the lovers of May and September the months of April and October as an alternative, just as spectacular but much less chaotic. In April you will find gentler colors in the countryside, more like a watercolor, and the local people are always available as they are not yet overly busy with the masses of tourists. In October (preferably later in the month), the woods light up with incredible colors, the magical crystalline light for which Tuscany is famous returns, and, after the hectic phases of the harvest, the producers are calmer and more willing to open their doors to sit with you and sip on a glass of wine.
November and December are the months when the hours of daylight decrease and the cold settles in to calm both the countryside and other tourist activities. It is the period of the olive harvest in which Tuscany returns to belong to Tuscans: tourism is drastically reduced, and hotel prices drop. Mushrooms pop up in the woods, chestnuts roast in fireplaces and white truffles are hunted in the woods, along streams, and in the valley. For those who can travel in late autumn, Tuscany will offer incredible surprises.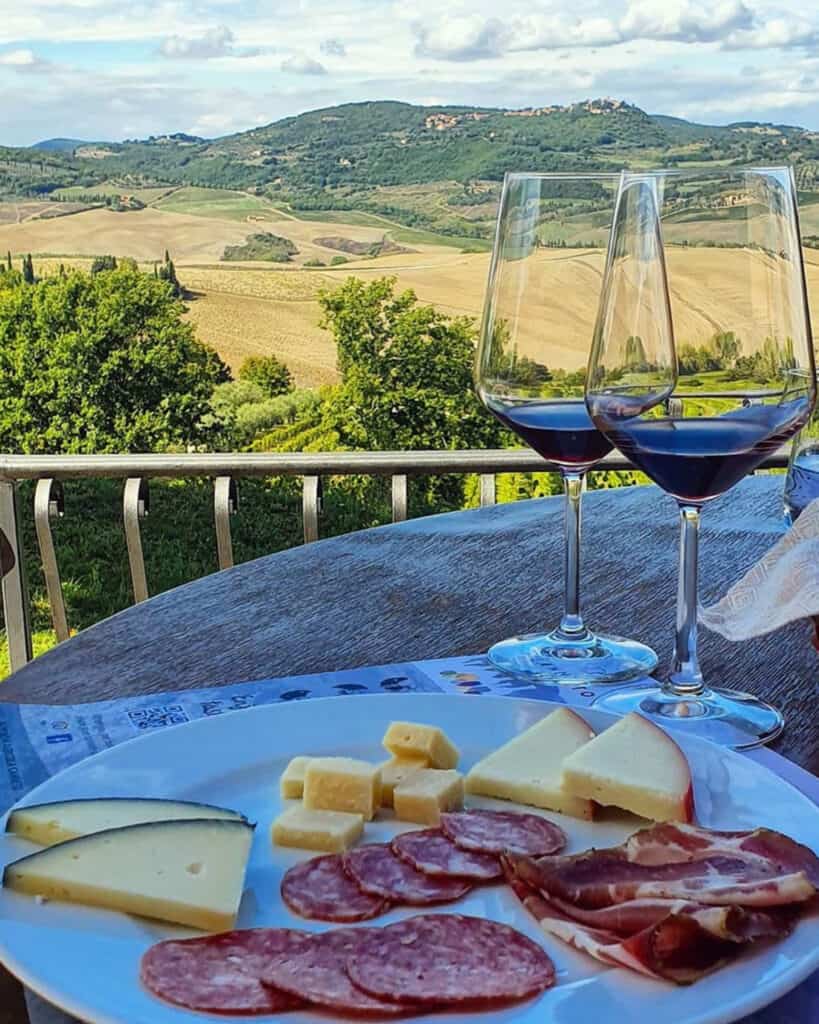 January and February are the months in which the accommodation facilities used to close their doors for holidays, but, in recent years, fewer and fewer hotels have closed down completely. It seems impossible to those who have visited our region during the summer but, during the winter, it snows in Tuscany! The surprise of waking up to find the hills covered in a white blanket of snow can be a wonderful surprise. On these cold days with clear blue skies, we head for the slopes of Monte Amiata which abound with natural hot springs.
2. Focus on visiting just a few areas
Countryside or city centers? Culture or food & wine? Sightseeing or relaxation? Tuscany has so much to offer: from the sea to the mountains, passing through ancient villages and cultivated hills. The city of Florence alone offers museums, restaurants, and so many activities that you can plan a stay of even a month in the city without ever getting tired of it.
What about the Chianti hills that gently roll in from the south, where you can immerse yourself in a wine landscape that is unique in the world? And then the cities of Lucca where you can go for a ride along its fortified walls; and Pisa with its Leaning Tower in the Piazza dei Miracoli… Or San Miniato, famous not only for its architectural beauties, but also, and perhaps even more so, for its woods which are rich in precious white truffles. All this just in the Northern area of ​​Tuscany.
Continuing south we find other beautiful cities such as Arezzo, San Gimignano, Volterra and Siena. All city centers with unique and incomparable historical centers and countryside rich in inimitable typical products. Finally, but certainly not least, the Tuscan coast with the cities of Livorno, Bolgheri, Castagneto Carducci and Grosseto which tell the tales of the maritime past of the inhabitants in this part of Tuscany kissed by the beautiful Tyrrhenian Sea, almost unknown internationally.
With its countless panoramas, Tuscany has so many activities to offer that it seems heresy to try and see everything in just a few days, perhaps even while on a larger "Grand Tour" of Italy between stops in Venice, Rome, and on the Amalfi Coast.
For this reason, our advice is always to concentrate on and explore one or two areas at the most and leave the rest for your next trip. Otherwise, you run the risk of playing the consumerist game of "hit and run" mass tourism that never takes you to the heart of a culture and never allows you to establish authentic relationships with the locals. 
3. Prebook excursions
Once you have decided the areas to focus on, it becomes easier to understand the type and number of excursions to include in your holiday plan. Cities are more suitable for cultural tourism and shopping while the countryside is better for tours of farms, tastings, and excursions on foot or by bicycle. At the seaside, we can plan boat trips, sport fishing experiences, and relaxing days on the beach.
Usually our clients tend to make two fatal mistakes. On one hand, there are those who want to do too many things and book a lot of activities without being able to be on time for appointments and end up being more tired than when they left. On the other hand, there are those who think they can come here and then decide what to do without realizing that actually the best experiences are difficult to book at the last minute.
In my opinion, what makes the most sense is to leave space for a day of total relaxation at least every two days of travel. And even on the active days, plan one or two activities in the morning and only one in the afternoon. Often after an Italian lunch and with the summer heat, you just want to rest in the shade of the olive trees to "cool off" and take it easy in the afternoon.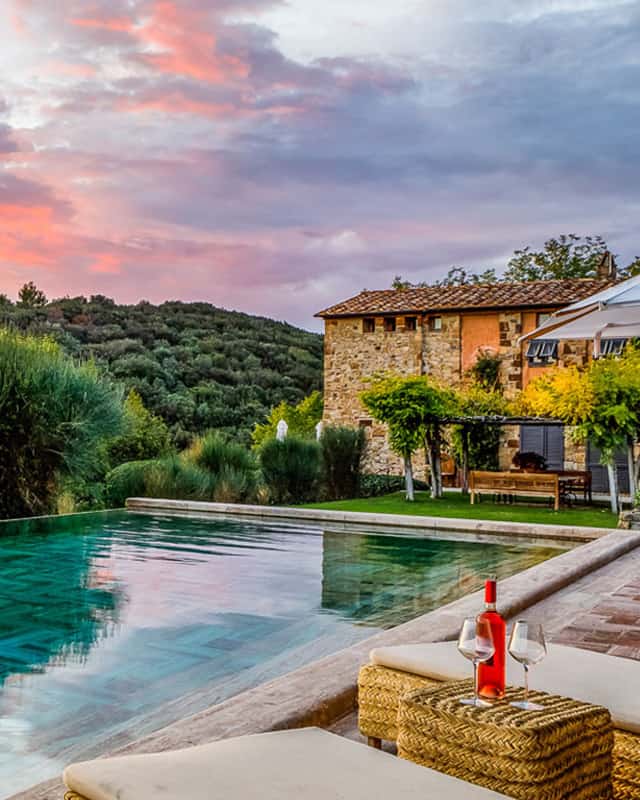 However, it is essential to confirm the tours and other excursions or experiences we are sure we want to do. As mentioned, the risk is that of being excluded from the most authentic experiences. For this, please call and have tours and reservations confirmed well in advance.
4. Choose your accommodation style
Do you want to travel comfortably and pamper yourself by experiencing the magic of a castle surrounded by vineyards or do you prefer the sparkling life in the center of Florence? Are you more of an organic farm-type surrounded by vegetable gardens and animals? Are you looking for exclusivity and anonymity, or do you want to take part in the local life?
These are equally important questions to answer when organizing your trip to Tuscany because there are so many accommodation options that you can get lost in choosing one.
For example, it is common for youngsters to stay in small budget "backpacker" guesthouses in the alleys of Florence or Siena where it is easy to make friends with other travelers in the evening. Equally common is luxury accommodation in the city or countryside in one of the internationally renowned hotels, perfect for honeymooners or for those used to a certain standard of quality.
In the city the best hotels are often located in the most elegant areas of the historic center while in the countryside the current trend is to stay in a castle or a farmhouse, real chic farms where you will find vegetable gardens, olive groves, vineyards and sometimes even stables with animals, all in a polished luxury version. The most interesting accommodations offer zero km food and a wide range of  experiences.
In recent years in the most famous wine areas of Montalcino and Chianti, many wineries have opened fabulous "agriturismo", real mini-resorts that are more or less luxurious where it is possible to experience life right on the estate with the winemakers and their families. During the harvest periods, they are often sold out, and it is also for this reason I recommend you first decide on the style of your favorite accommodation and book well in advance.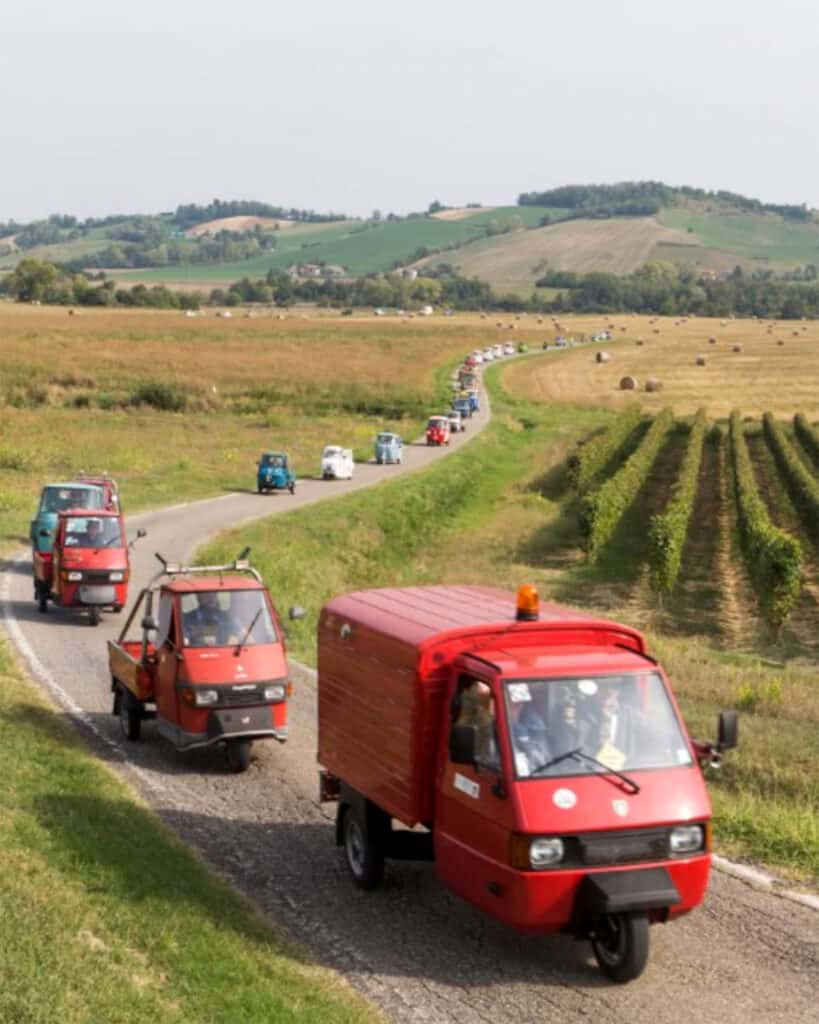 5. Decide how to get around
Have you traveled around the four corners of the world using public transportation? Welcome to Tuscany! Here things may not be so simple. If we exclude the major cities where urban public transport services are well organized, outside the city it becomes a bit more complex. There are not many trains and buses, and they are often late and not even in the best condition. Finally, if you want to reach the most remote areas, where the most interesting wineries and oldest villages are often located, then getting around by public transportation is really impossible.
In my opinion, there are only two sensible options to be able to freely move around: rent a car or hire a limo service.
Renting a car is as simple as in the rest of the world: you can decide to pick it up directly at the airport or have it delivered to your villa or hotel. But remember that in Italy 99% of cars have manual transmission so if you prefer automatic transmission, let the rental company know beforehand!
Driving in Tuscany is quite simple and safe as the roads are well paved, although for many foreigners they appear much narrower than in their home countries. In the Tuscan countryside, there is little traffic but also the signage tends to be a bit scarcer. In this case, Google Maps becomes an indispensable tool, more so than the satellite navigators offered by rental companies.
Petrol is very expensive, around € 1.5 per liter ($ 6-7 per gallon) and you can refuel directly with a credit or debit card or in cash at any petrol station during the day and automatically at night.
In Italy, the legal blood alcohol limit for driving is very low at 0.5g / l, which is equivalent to a couple of glasses of wine. In addition to being very dangerous to drink and drive, I would also like to point out that there are very strict roadside checks, therefore the recommendation to all our customers is always the same, "either drink or drive, do not do both!"
The other possibility to get around Tuscany is to hire a limo company. In Italy this type of service is called "Noleggio Con Conducente" abbreviated to NCC, which literally means "rental with driver".
The advantages of choosing this service are many. First of all, you will not have to worry about driving, fuel, directions, parking, and so on: your driver will take care of everything and you can just spend your time enjoying the journey. Also, with the best companies, you will always have a clean vehicle, free wi-fi, and fresh water on board. Your car or minivan will be waiting for you in front of the airport door upon your arrival in Italy, and you will leave and return comfortably to your hotel in style every day. With your limo service, you will also have access to all town centers even where traffic is normally prohibited. Visiting a museum, a cellar, or simply shopping will be a pleasure.
Last but not least, your driver could prove to be a valuable source of information and suggestions to make your experience as "Italian" as possible. This is a way to be in authentic contact with the local people, their customs, and traditions.
There are many operators who offer this service, unfortunately many are also illegal. The risk of relying on an unregulated operator is that of not being able to directly access the historic centers, being stopped in the middle of the road by the police during a tour, and, on a much more serious note, not being covered by a valid insurance in case of an accident. Before getting on board, we strongly recommend that you check that there is a pennant with NCC written on it and a serial number issued by the competent authorities near the license plate of each vehicle. Or more simply, ask your tour operator in advance to book a car service "con licenza", with a license.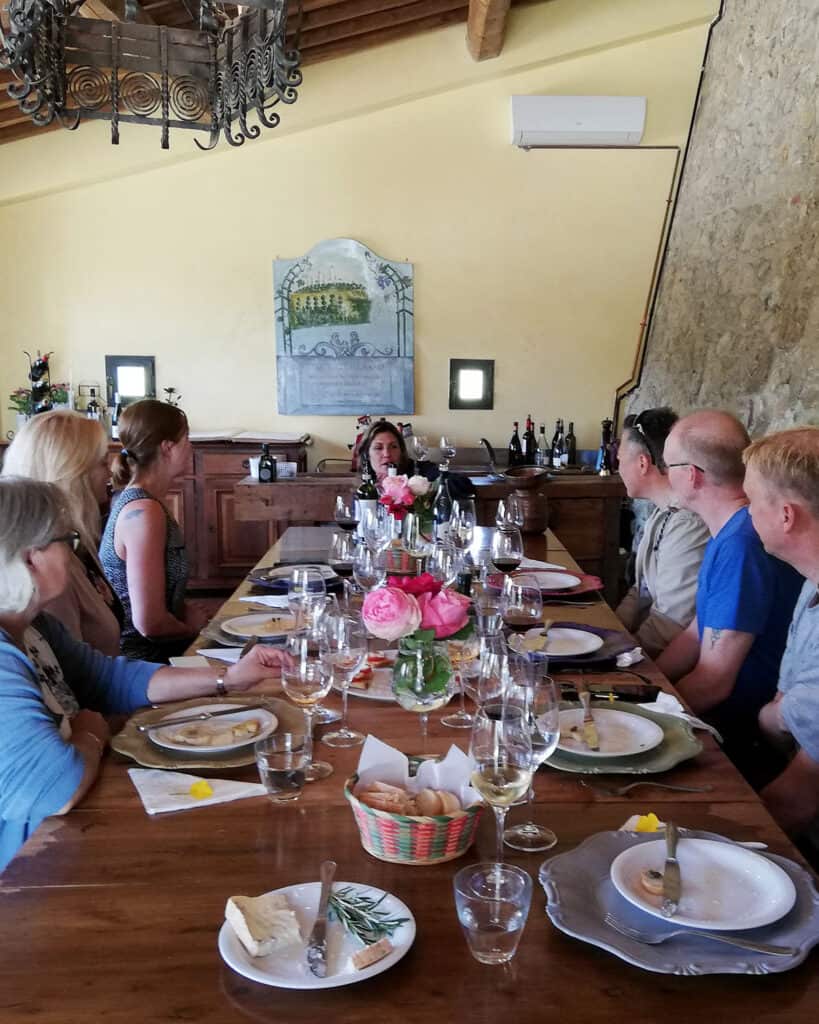 Our tour operator owns five fully insured and licensed luxury Mercedes Benz vehicles. Do not hesitate to contact us to receive quotes for your trip. We not only work in Tuscany but also in the rest of Italy.
6. Find a "local friend" you can trust
The last tip for organizing your memorable trip to Tuscany is perhaps the most important of all, definitely the most difficult to achieve, but the one that will give your experience a leap in quality transforming it from a tourist trip to an authentic experience: find a local who can help you.
Whether it is an acquaintance, a friend, or a tour operator with decades of experience like us, it doesn't matter. What matters is that they have the patience to listen to your requests, understand them and adapt to the situation at hand.
Often customers ask us for things that, from our point of view, seem completely illogical, but the people who make those requests, having never been in these areas, only have a faint and often stereotypical idea of ​​what they will face when arriving in Tuscany. This is normal. The ability of a good "local friend" is precisely that of understanding what desires clients have and being able to direct them into experiences that make sense.
Sometimes a tip from a local is worth a thousand searches online. A chat before you leave or even before you start planning with someone who lives here can help you avoid unnecessary setbacks or unpleasant misunderstandings.
A local friend can certainly be someone you know, but most of the time it can be suggested by a friend connected to them, and, if they want to share their contact, it will be because they are sure you can trust these people. In Italy, word-of-mouth is the largest and most effective form of trust that there can be.
In conclusion, to organize your memorable trip to Tuscany, plan well in advance and prebook those key excursions, focus on a few areas to visit, and choose the accommodation style that best suits your needs. Then decide how to get around and find a local friend who can help you make that connection to our culture.
For any other advice on how to organize your trip to Tuscany, contact us directly via email or give us a call. We are always happy to talk to you.
Have a good trip! But first… enjoy planning your holiday!