Saffron is a fine spice that originated in Asia but came to us thanks to the Greeks and later to the Arabs who changed the name from Croco to Saffron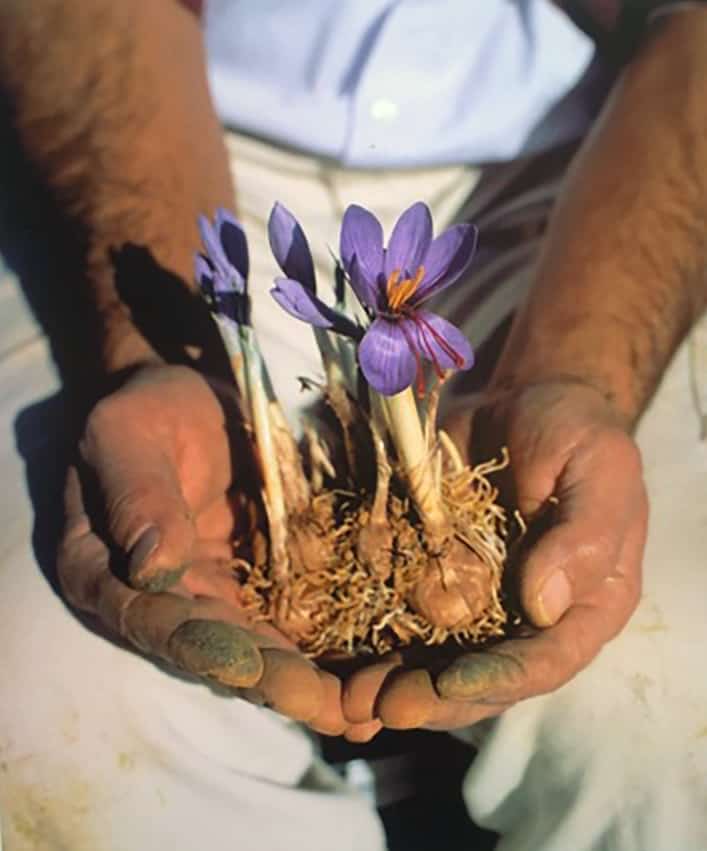 The Saffron, or Zafferano as we call in Italian, was already cultivated in the Middle Ages in the hills north of Siena, Florence, and Lucca, and it strongly influenced the economic growth of the region at that time.
In the past, the saffron was so valuable that it was used as a bargaining chip as well as for cooking, medicine, and dyeing clothes. The city of San Gimignano owes much of its wealth thanks to the saffron trade, and it is said that many of the towers that stood in the town were built thanks to the saffron trade.
Red gold, as it was called in the past, was also used by painters for its color: red and not yellow, as you might think. In fact, the purple flower has a pistil with a red powder that turns yellow only when cooking it.
Today a kilo of saffron can cost 12.000 € and to produce this amount it takes from 150.000 to 200.000 plants in addition to about one hectare of land.
The Croco Flower, from which we get this precious spice, needs clay soil that must be rich in minerals at the same time and the Val D'Orcia and Tuscany are its natural habitat. The climate here is perfect because the springs have to be quite rainy and the summers dry.  The fields used for the cultivation of saffron must have a good exposure to the sun. The flowers must be harvested in the morning from dawn until 10 o'clock because afterwards there is a risk that the flower will close.
Today it is used mainly in the kitchen, and the most famous typical dish is definitely Risotto allo Zafferano, saffron risotto, while one of the typical recipes in Montalcino is the Trippa alla Montalcinese, tripe with saffron.
Over the centuries, medical and scientific uses have also been discovered. It seems to be a natural antidepressant and a powerful aphrodisiac. In addition, the antioxidant properties benefit the brain by increasing learning abilities and slowing down the degenerative processes of Alzheimer's disease.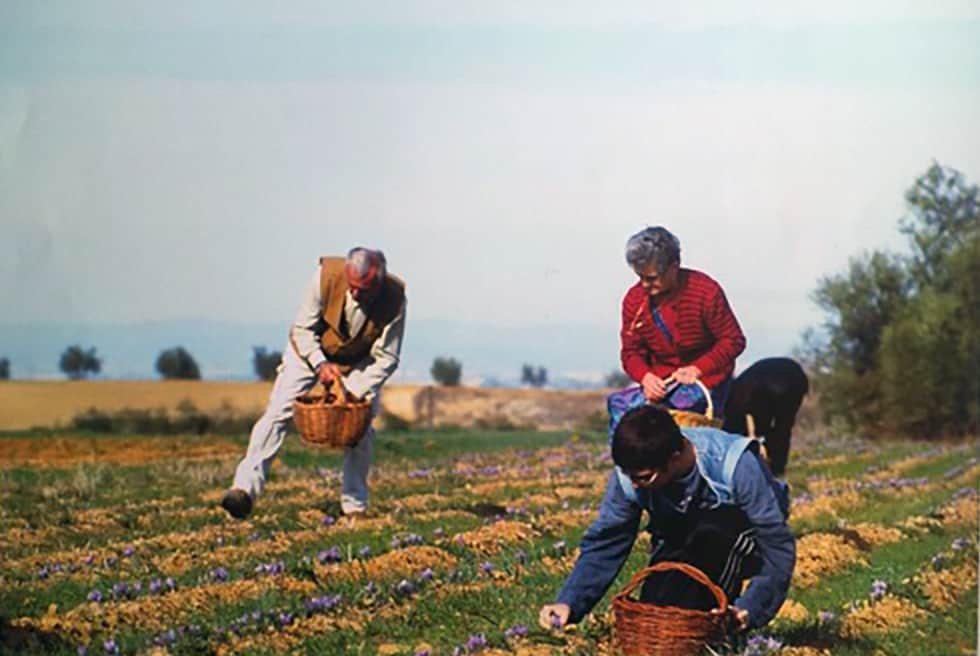 The increasing demand in recent years, especially for culinary and medical uses, has led many families to invest in saffron plantations. Certainly, the biggest production area is San Gimignano, just like in the Middle Ages, but many small producers have also cropped up in the area of Montalcino and the Val d'Orcia who even offer tours of their fields and laboratories.