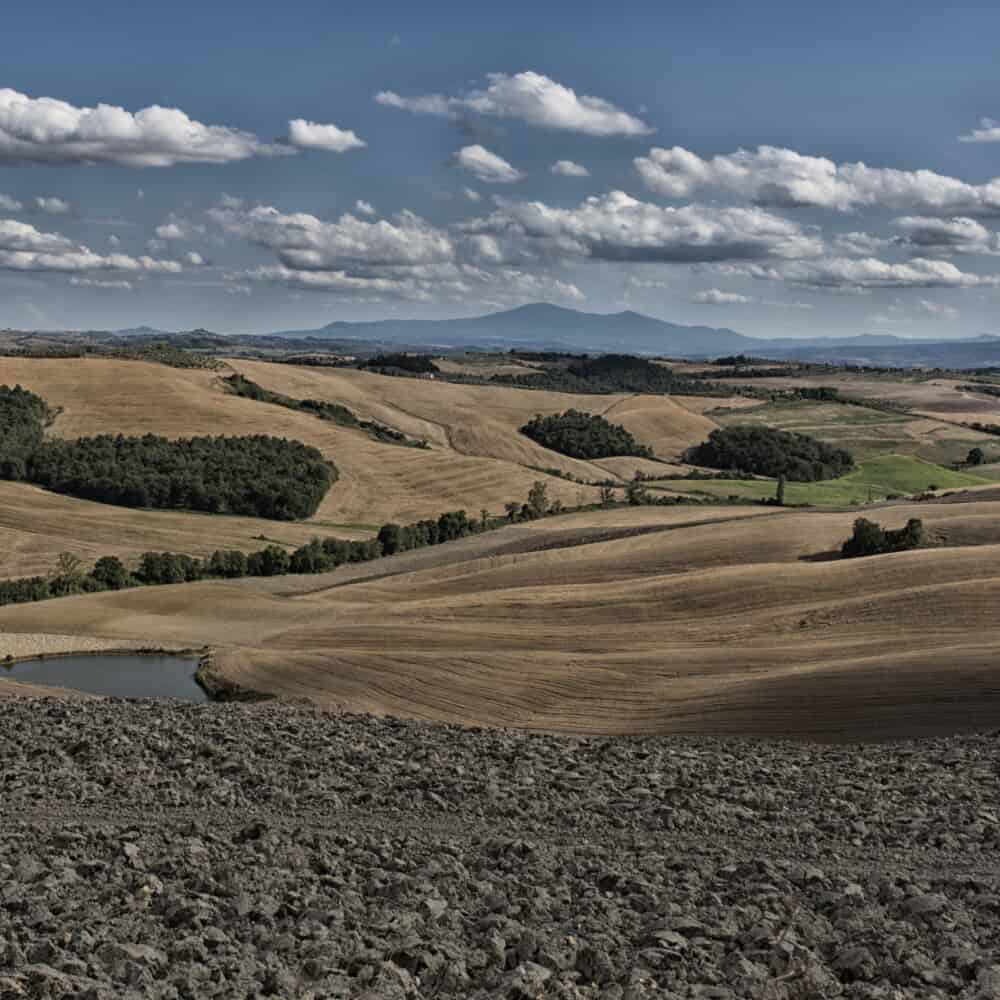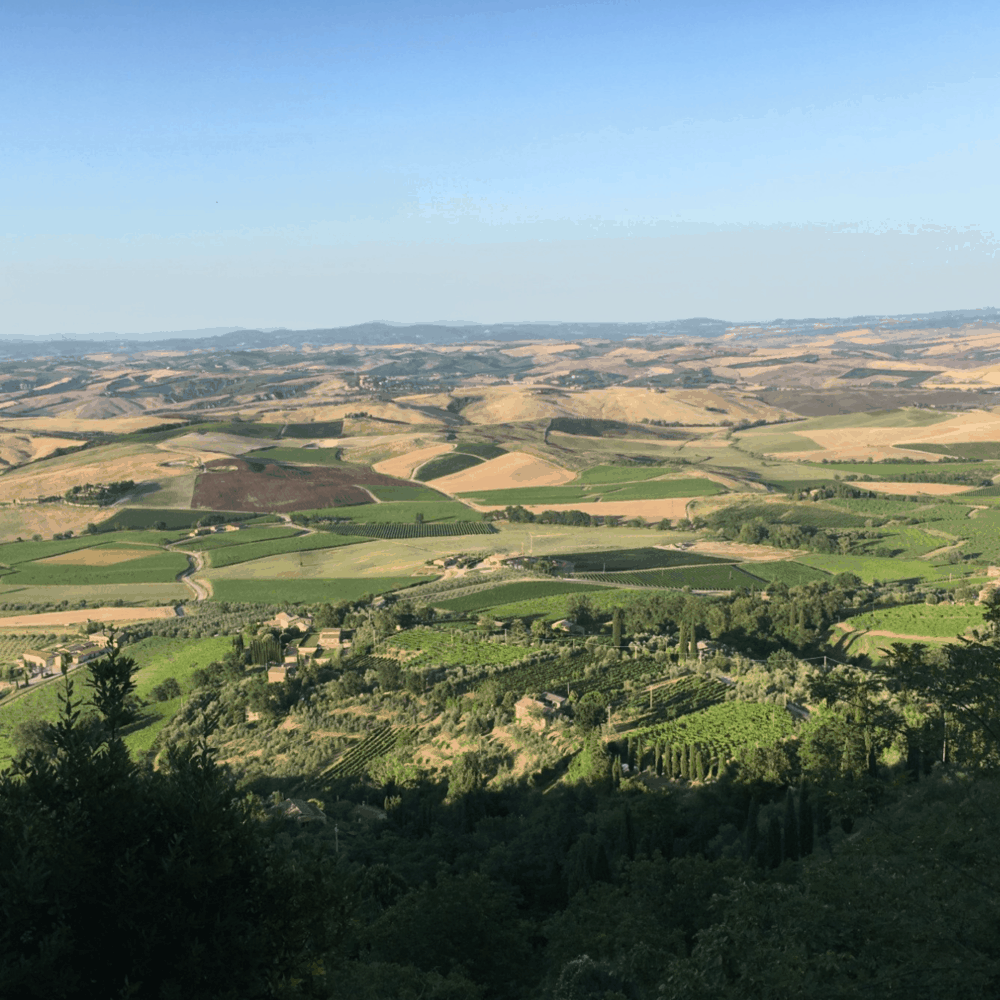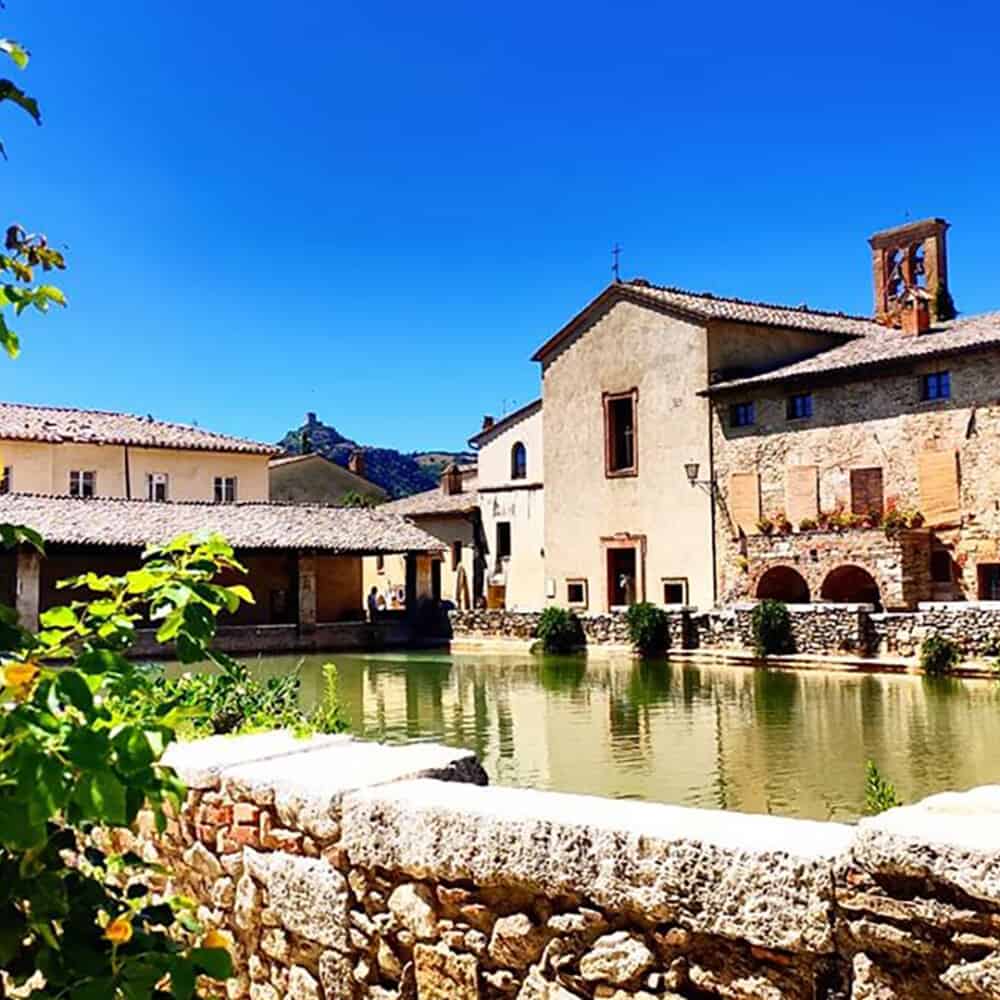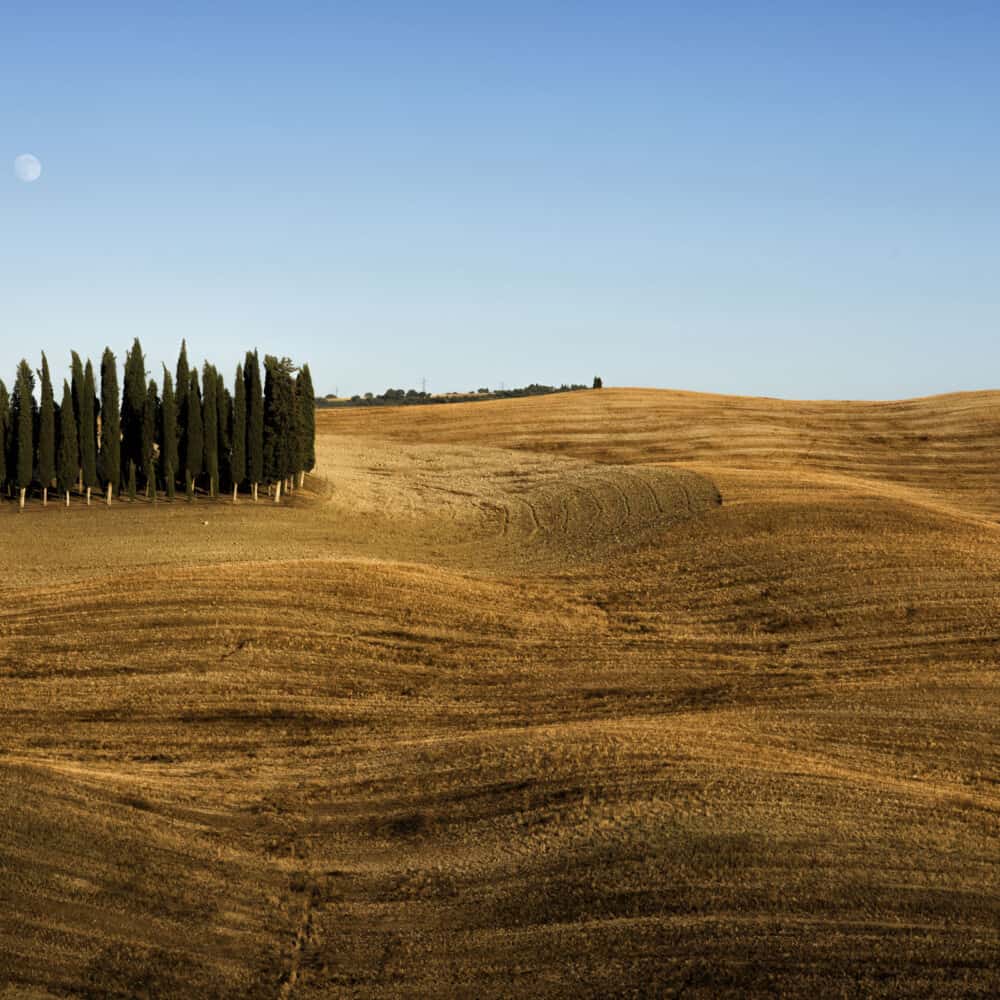 Val d'Orcia means an experience of Beauty, Relax, Food&Wine: let's visit together with our insiders' storytelling
Jump right inside a postcard on this private tour of the Val d'Orcia that starts from your hotel and takes you around the incredible countryside of the southern part of the Siena province in Tuscany to see its famous rolling hills, small Medieval and Renaissance villages, fields of grains, olive groves, and vineyards that all create a unique landscape.
We stroll through the most scenic villages like Pienza, Bagno Vignoni, San Quirico, Monticchiello, take pictures here and there and even pop into small shops if interested or sip on a glass of wine in a café. We drive along dirt roads through wondrous landscapes to get to a small farm for a field-to-table lunch.
We tailor the ring route of the Val d'Orcia Experience Tour based on your accommodation where we pick you up at around 10 o'clock in the morning in a very comfortable luxury Mercedes Benz vehicle. On board, free water and wi-fi internet connection is always available. Your English-speaking driver will take care of your requests during the day.
After a scenic drive along winding roads in the Tuscan countryside, we reach San Quirico d'Orcia, a quiet and elegant town on the Via Francigena with its gardens inside the walls, Horti Leonini, and various visible Romanesque and Gothic accents as you may see at the Collegiata Church.
It is now time to head to Pienza. The road that connects the two villages is probably one of the most scenic routes in the world with its breathtaking views of hills, fields, stone farmhouses and little chapels featured in many movies. We can stop here and there to take some beautiful pictures or to simply take in the natural beauty around us.
Waves of sunflowers and green grain, changing shades of clay, solitary cypress trees, a tiny tractor trudging up the hill… it is here that all the magnificence of the Val d'Orcia explodes in its boundless mystique and beauty.
Arriving in Pienza, the most romantic village of the Tuscan countryside, is like setting foot into the perfect little Italian town. Inspired by the idea of beauty and harmony, it was built during the Renaissance as wanted by Pope Pius II, who sought to contrast the fame of Siena, the city that had exiled his family.
Simply walking along the narrow cobbled lanes of Pienza with its windows, balconies, and cascades of flowers is a pleasure for the eyes. But walking along the main street, Corso il Rossellino, is where Pienza's renowned urban plan can be clearly seen: City Hall, the Cathedral of the Assumption, Palazzo Piccolomini are all beautiful and innovative expressions of 15th century architecture.
But Pienza is not only art and history. It is also the small craft shops, the "gelaterie" ice-cream shops, and the famous lane that forms a sort of balcony facing a breathtaking view of the Val d'Orcia, a place where locals linger and spend time chatting and where couples declare their love to one another.
After this glorious morning, the experience carries on. We now drive into that spectacular postcard view we were just admiring from the hilltop where Pienza sits. A small organic dairy farm is our destination for lunch, and we get there by driving along a winding "strada bianca" which literally means a white road, what we Tuscans call dirt roads. Here, the stars of the show are the sheep which produce the famous Pecorino di Pienza cheese.
On the farm, we have the opportunity to taste the excellent cheese produced here and more. Actually, for lunch we can choose from the many gourmet options on the rich farm-to-table a la carte menu.
In the afternoon, it is time for another drive in true off-road Tuscan style. The village of Monticchiello, another gem, awaits. Here, we can have a little stroll and take some nice pictures of the famous winding and cypress-lined road that is an icon of Tuscany itself.
Last but not least on our itinerary, is a visit to the hot springs of Bagno Vignoni. This charming village was a famous hot spring destination along the Via Francigena, the most important commerce and communication route of the past. Popes, emperors, and noblemen used to come here for political meetings or just for some holidays. Nowadays, we can visit the main square that is actually a big hot spring pool which dates back to the Roman era, shop at the traditional pharmacy, or dip our feet in the natural hot water streams while sipping a glass of wine and admiring the landscape.
At the end of the day, relax on the pleasant drive back to your accommodation at around 4 pm.
What's included
private transportation in a fully-licensed luxury Mercedes Benz vehicle with a/c, free water, and wi-fi
local, fluent English-speaking driver
lunch at the dairy farm
program, reservations, taxes
FAQ
Can you pick us up by the agriturismo, hotel in the countryside, Pienza, San Quirico, Montepulciano, etc?
Yes, of course. We will provide you a price quote for this extra service if the pickup location is very far from Montalcino.
Pickup Points: Siena, Florence, Montepulciano, Montalcino, Pienza & Val d'Orcia, ask us for a different location.
Departures: Everyday
Season: All year long
Pay safe with ...

Would you like to modify this tour or design your own experience in Tuscany?
Let us know your needs and wishes and we will tailor the perfect program for your trip to Italy.