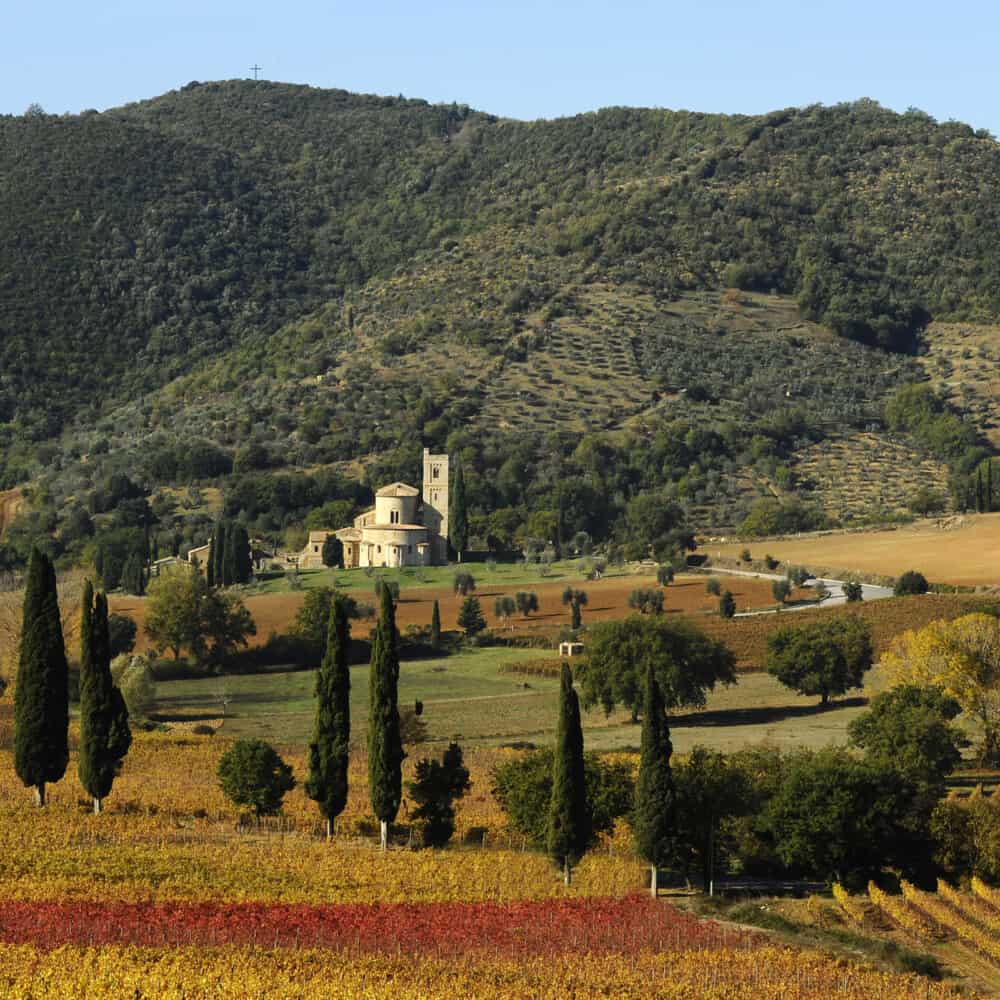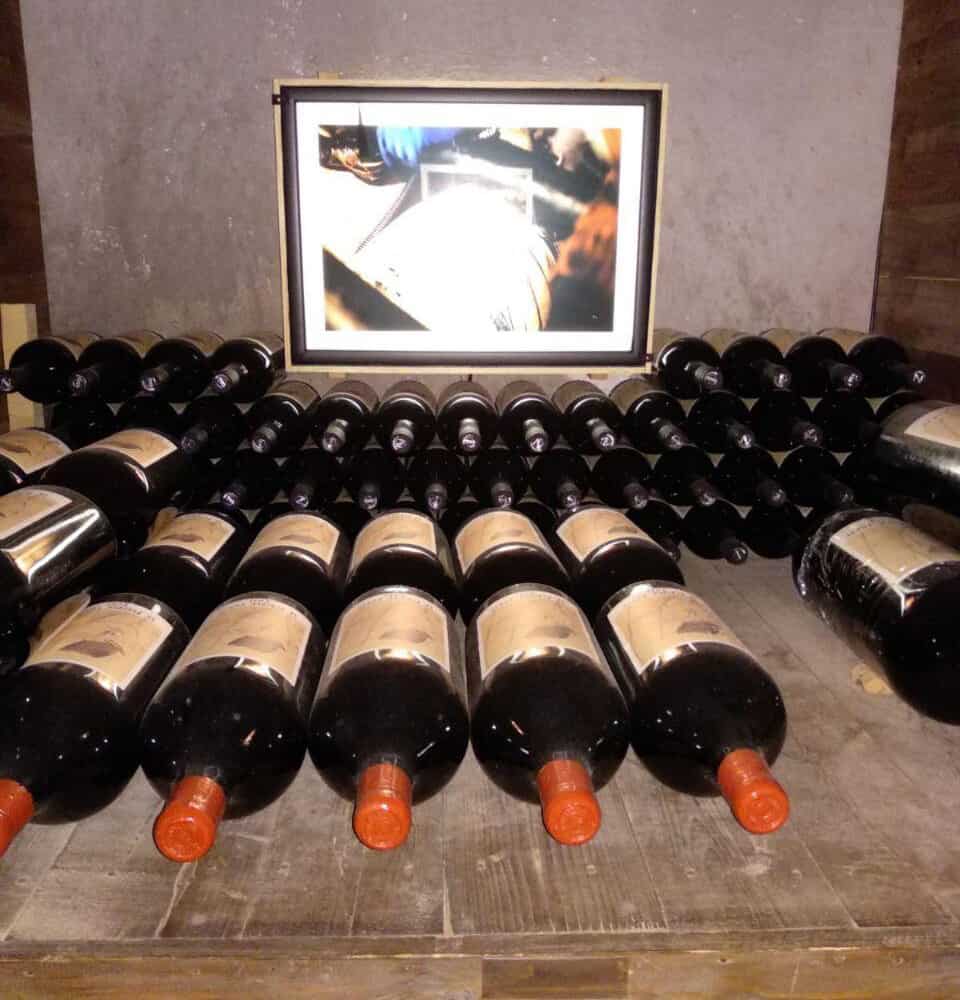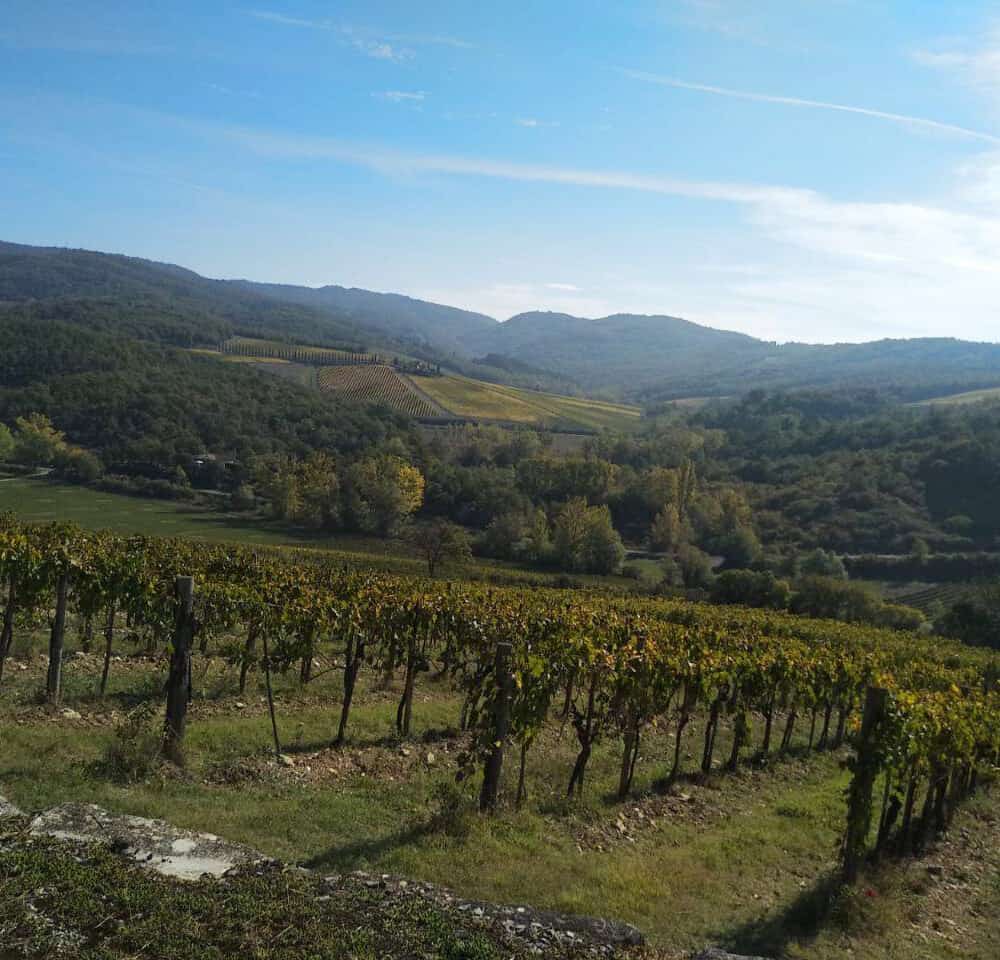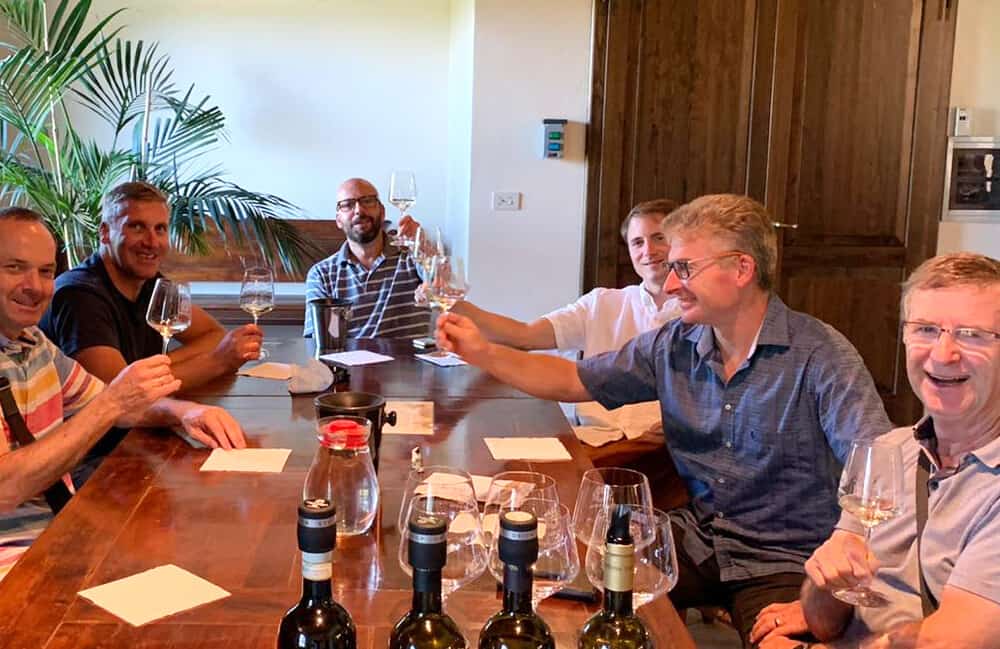 Tuscan Top 3 Wines: wine-intensive week with us in the Luxury Terroirs of Tuscany. Don't miss it!
Tuscany is our homeland. And it is also a golden basket full of outstanding wines known all over the world.  This tour lasts 7 days and 6 nights, you can join us as a single, a couple, or as a small group of friends to be part of a selected small group of guests who share a passion for the great wines of Tuscany and outstanding Italian cuisine. We will let you in on all the secrets of Chianti Classico, Brunello and Supertuscan on this special tour.
After meeting in Florence, we will spend two days in Chianti Classico area, understanding the great quality of wines produced here and their long history and tradition. Then we will move to Montalcino, where you will deepen the uniqueness of Brunello wine. You will taste outstanding wines, walking in the vineyards with the owner or the winemaker, visiting their cellars. At the end of the week we will be in Bolgheri, the house of the famous Supertuscans. A totally different kind of wine and style, a charming territory to discover.
7 days, 6 nights
GO PRIVATE! Contact us to reserve a custom departure on your preferred dates
Meet: Florence – Depart: Florence
Accommodation: Nice central hotels in the heart of Chianti,in the old town of Montalcino and in Bolgheri area
HIGHLIGHTS
Visit some of the best wineries in Tuscany
Taste prestigious Chianti Classico, Brunello and Supertuscan wines directly with the producers
Enjoy the beauty of Italian countryside in spring
Participate in a cooking class in a wonderful location preparing your meal
Great regional dishes in the three areas
Access some of the best wines in the world with expert winery guides
Private luxury vehicle with English-speaking guide for the entire week
What's included
accommodation for 6 nights with breakfast: nice central hotels in the heart of Chianti area, in the old town of Montalcino and in Bolgheri area
 transportation in luxury Mercedes Benz vehicles (free water and wi-fi on board)
 English-speaking food and wine expert tour leader
 11 private tours and seated tastings in the best cellars of Chianti Classico, Montalcino and Bolgheri
 all 5 lunches with wine
 reservations for dinner in selected top restaurants (order a la carte and pay directly there)
 personalized assistance for buying and safely shipping wines back home as necessary
 itineraries,reservations, taxes, and our pampering care!
What's not included
any additional services to extend the trip
tips
anything that is not included in the section "Included"
Day 1 – Welcome to Tuscany!
We meet at Florence airport at noon. We drive towards the Chianti Classico area in one of our very comfortable Mercedes Benz minivans with free water and wi-fi on board. You will enjoy your first lunch in a great restaurant of this region, followed by a private visit and tasting in the first Chianti Classico winery. At 5pm you will arrive at your hotel and you will have a bit of time to relax before enjoying a special Tuscan dinner.
Day 2 – Chianti Classico
After breakfast, we move to the heart of Chianti Classico region driving on winding roads of this beautiful countryside. You will be surrounded by charming vineyards, olive groves and forests, in a natural painting.
The two wineries we visit are located in different areas in order to understand how much different altitude, sun exposure and microclimate can affect the bouquet and the taste of wines.
Lunch will be in a very special place, owned by a real Tuscan character, perfect for meat greedy! After lunch we move toward Montalcino. After check-in you will have free time to stroll the village, to enjoy the enchanted atmosphere of this small town, to get lost in its narrow alleys. Dinner will be in an excellent restaurant in town.
Day 3 – Brunello di Montalcino: Southwest and Southeast slopes
After the walk in town you already had, you certainly realized how many wine shops there are in Montalcino! You probably don't know that there are more than 250 wineries in this region, so we will try to let you understand how much the different slopes of this magic hill can contribute in obtaining very different wines.
Mother Nature influences a lot of what we enjoy in our wine, over here. The three wineries we visit today are located in the southeast and southwest sides of the wine region, to let you understand the main characteristics of wines produced in these two micro areas.
Lunch will be in a family run restaurant, famous for handmade pasta and excellent meat. The view you will enjoy from the little hamlet of Sant'Angelo in Colle will never leave your heart.
Day 4 – Cooking Classes & Brunello di Montalcino
Ale & Manu, two Italian chefs will welcome you at Locanda Demetra, the Cooking School of Montalcino. The view from here is just stunning, and these two guys are extraordinary! You will pick vegetables in the garden right beside tables, then you will start preparing your meal thanks to Manu's suggestions and help.
You will learn to prepare your handmade pasta in different shapes, a side dish and a dessert. Lunch will be in their veranda over the Val d'Orcia, something you will never forget! After lunch you will visit one more visit in a winery of Brunello. Before dinner in town you will have a bit of time to discover more about the town of Montalcino, or just relax and digest!
Day 5 – The North Face of Brunello di Montalcino
Today you will discover a different slope of Montalcino, the northern one, identified by a cooler climate and fresher soil. This area is in fact very different from the others, facing the cold wind from the north we call "tramontana".
The area is hilly, the soils mostly calcareous, arenaceous and marly. At high altitudes there is a large thermal gradient, the ripening of fruit is longer and more gradual, aromas tend to be very complex and fine. You will enjoy private tours and tastings in three prime wineries on this slope, two in the morning and one in the afternoon. Lunch will be in one of the best restaurants just outside the city walls. No worries, the view is spectacular from here as well!
Dinner will give you a real taste of traditional Tuscan cuisine.
Day 6 – Bolgher and the Supertuscans
After breakfast we will move towards the Bolgheri area. After five days focused on Sangiovese, today you will discover (or deepen, if you already know them!) the famous Supertuscan wines.
The scenery is completely different. Well, sure, there are vineyards all over here as well, but mostly in a flat area, bordered by pine forests, and the Tyrrenian sea is right there, you can see it and smell it. In this wine region there are only few wineries growing Sangiovese as well, but the most cultivated varieties are Cabernet Sauvignon, Merlot, Cabernet Franc and Petit Verdot. Yes, it is a kind of Bordeaux, but in Tuscany! And tasting wines produced here you can tell that there is a distinctive Tuscan touch in them.
Lunch will be in a great restaurant and wine shop in the tiny hamlet of Bolgheri, surrounded by walls, full of narrow alleys and tiny stores. And, suddenly, after 6 day together it is time to say goodbye at a fantastic restaurant in the countryside, renowned for the quality of their meat, a nice way to say goodbye worthily!
Day 7 – Arrivederci!
After check-out, we drive you to Florence where you can continue the rest of your trip in Italy or fly back home. Thank you for having spent with us part of your Italian days!
Famous Tuscan Chianina meat, Organic food from the Val d'Orcia, Pecorino and Caprino (sheep milk cheese and goat milk cheese) by organic raw milk, the famous honey of Montalcino, Tuscan Prosciutto, Cinta Senese, Porcini mushrooms. Handmade pasta and Tuscan cold cuts like Finocchiona, Rigatino and Prosciutto.  Traditional or more refined Tuscan cuisine, always based on the excellent quality of raw materials.
Cecchini Butcher Shop Restaurant in Chianti Classico area, Traditional Osteria and Trattoria, Gourmet spots in Bolgheri, family lunches, home make pasta by Locanda Demetra, wine bars, merenda with the winemakers…
Radda in Chianti, Greve in Chianti, Panzano in Chianti, Montalcino, Sant'Angelo in Colle, Castelnuovo dell'Abate, Poggio alle Mura, Bolgheri, Castagneto Carducci…
The famous rolling hills with forests, olive groves, vineyards, castles and farmhouses of inland Tuscany.
The stunning Tuscan Coast along the Mar Tirreno and the Colline Metallifere made of sandbeaches, Mediterranean Pine Tree forests, vineyards, olive groves and Macchia Mediterranea forests in Bolgheri.
FAQ
Can you pick us up/drop us off in Rome/Milan etc.?
Yes, of course. Before booking, we will provide you with a price quote for this extra service.
Can we modify this tour and go privately on our preferred dates?
Yes! Contact us following the link below and we will send a custom proposal based on your wishes and needs.
Can we ship wine back home?
Yes. We will assist you during the purchase of the wines, and we can also store all your bottles in our refrigerated depository in Montalcino until you are back at home to receive the shipment.
Pickup Points: Florence, ask for a different pickup.
Departures: on your preffered dates
Season: From March to November
Pay safe with ...

Would you like to modify this tour or design your own experience in Tuscany?
Let us know your needs and wishes and we will tailor the perfect program for your trip to Italy.