Volterra isa charming town well known for its Etruscan origins and Roman ruins. Walking along its cobbled lanes it's a blast from the past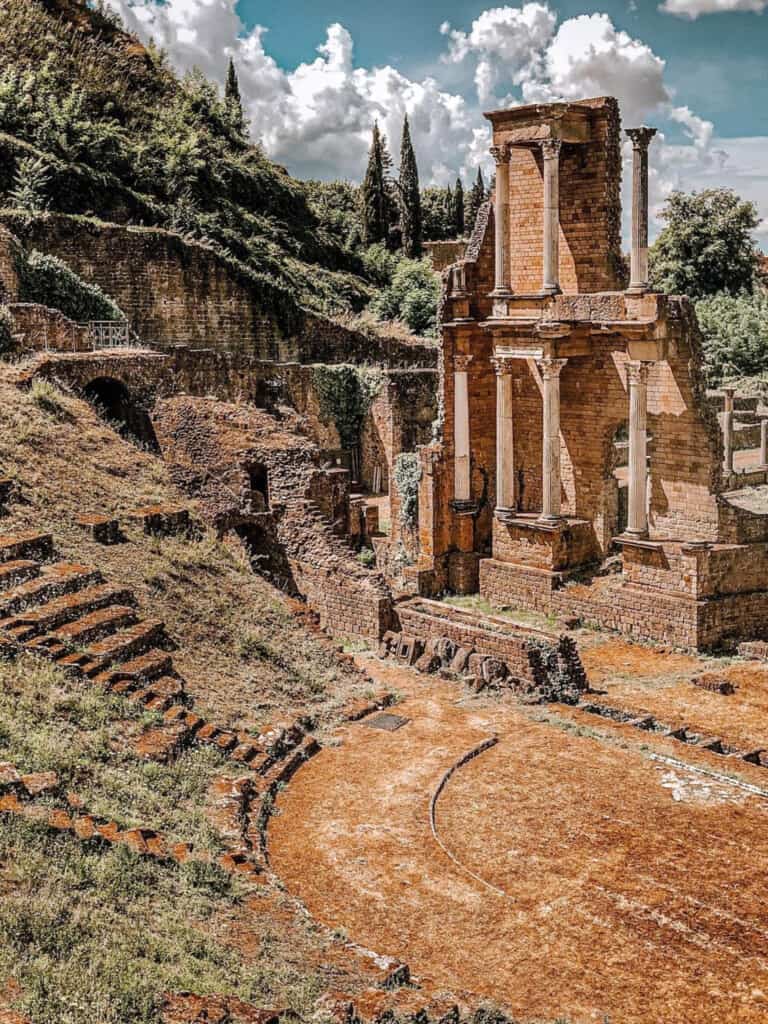 Volterra is only 40 minutes driving west from San Gimignano but you could also consider the possibility of walking instead of driving if you are up for it: the paths between these two towns are incredibly beautiful and wind through vineyards and untouched rolling hills.
Velathri, the Etruscan name of the town, was one of the twelve main towns that belonged to the Etruscan confederation. The fortification walls were built at the end of the 4th century BC in order to protect not only the urban center but also the surrounding fountains, cultivated fields, and pastures from foreign invasions.
After the Frankish and Lombard dominions, Volterra passed under Roman control and changed its name into Volaterrae (where the present name comes from). Later, it fell under Florentine supremacy and then under the Grand Duchy of Tuscany before finally becoming part of the Kingdom of Italy in 1860.
Visiting Volterra
Today, Volterra is renowned for its peculiar urban layout that reminds us of its Etruscan origins. You can still visit part of the majestic protective walls including the well-preserved Porta dell'Arco and Porta Diana, two entry gates to the city. There are many Roman ruins to visit as well, like the Roman Theater which dates back to the end of the first century BC and was built in a natural amphitheater-shaped area.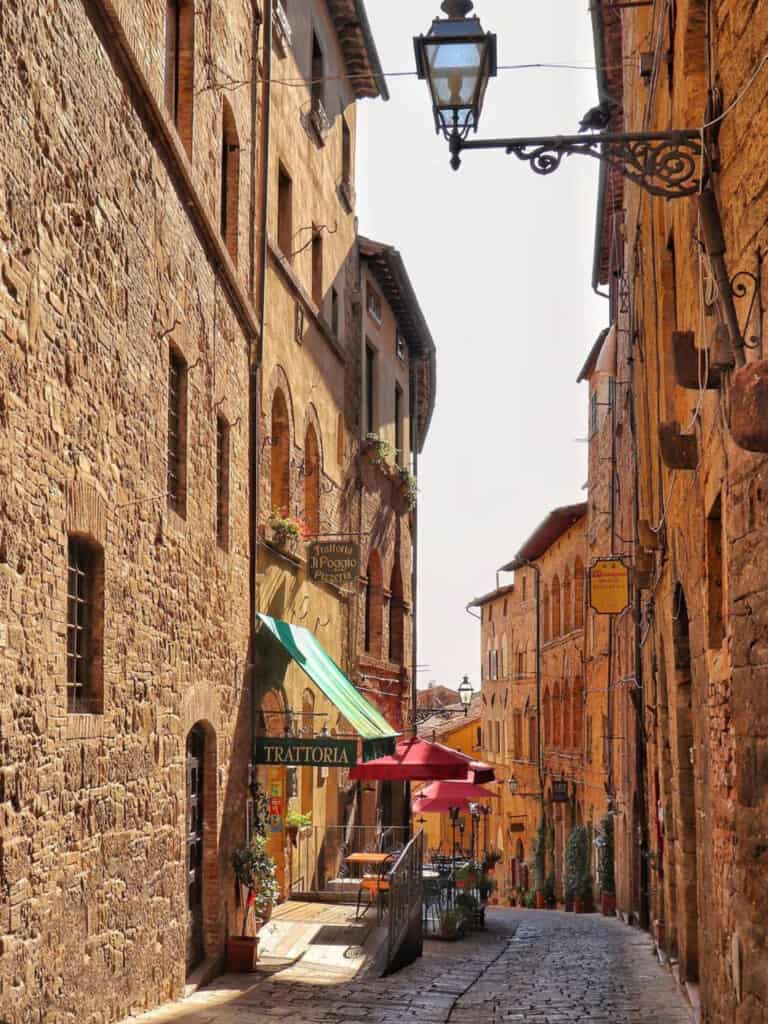 It is lovely to stroll through the historical center along the narrow streets of Volterra to beautiful squares while walking past the several stunning palaces and tower houses of this town, visiting the cathedral and other old churches and taking in the timeless atmosphere that envelops the town along the way!
You may also spend some time popping into the many handicraft workshops where you will find a variety of hand-made alabaster objects, a semi-transparent kind of stone which Volterra is famous worldwide for. And if you are so inclined, you may choose to take a couple of hours to visit the former psychiatric hospital (reservations are necessary):t is a really touching experience.
If you get hungry while walking, there are many different choices: from a gourmet sandwich at La Sosta del Priore with top quality ingredients, to the really traditional La Carabaccia with handmade pasta, or fine restaurants such as Villa Pignano.