1.000 kms of Freedom
The Val d'Orcia is a thick network of dirt roads that wind through the countryside for over a thousand kilometres. They are called white roads, "strade bianche", in Italian because of their light colour due to the type of gravel used to pound the roadbed down and in contrast to the black of the asphalt-paved roads. In many places you can see the original pebbles come through the gravel still perfectly in their place, proof of the long existence of these routes and the skill of the architects and builders of the past.
A dirt road is a piece of history and culture that passes on from century to century. It is living proof of communication, commerce, travel, war and love. A dirt road is one more piece of land that breathes, a gesture of respect by man to the landscape, an invitation to slow the frenetic pace down.
Ride the White Roads!
Most of these dirt roads are in excellent condition under the protection of the Tuscan Region and European Union. Tuscany is actually the region with the most sporting 45,000 km of off-roads.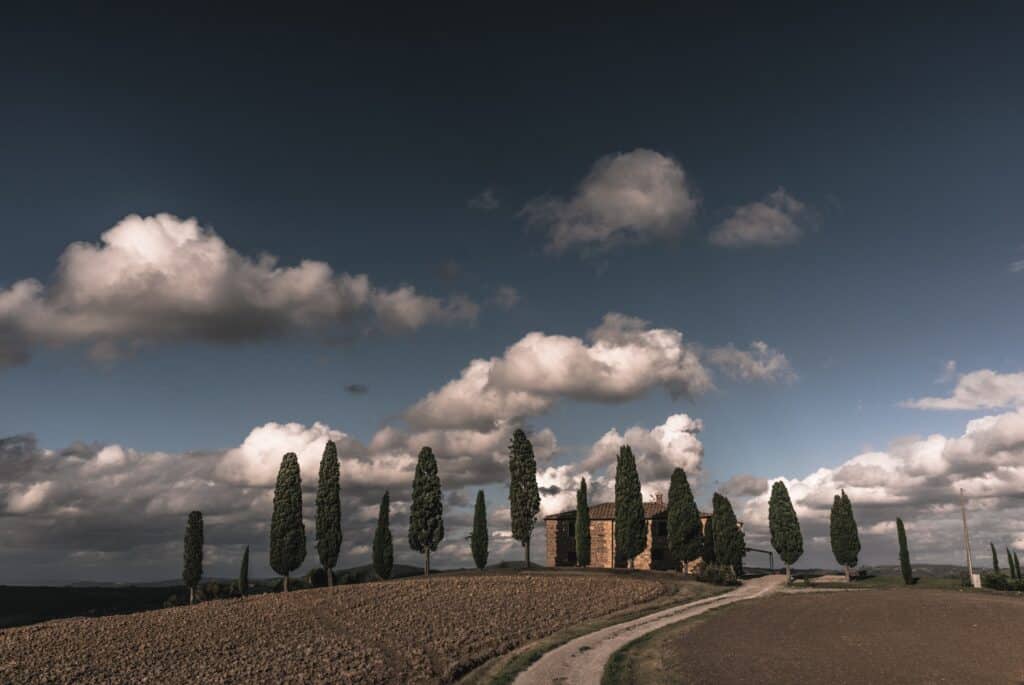 As a result, the dirt roads of the Val d'Orcia are a network of captivating exploration suitable for all means of transportation: a true paradise on foot, on horseback, on bikes, on motorcycles, in cars or in ATVs. In Tuscany a dirt road, which is probably the older way, is frequently an option for reaching your destination as an alternative route to the normal paved road. Around Montalcino and the Val d'Orcia, dirt roads are often the only way to get to a hamlet, winery or castle.