Beer in Tuscany is both an old and a new tradition: old because the Etruscans were the first to produce it in Italy (from rye and spelt) and new because in the new millennium we have understood the importance and beauty of craft production.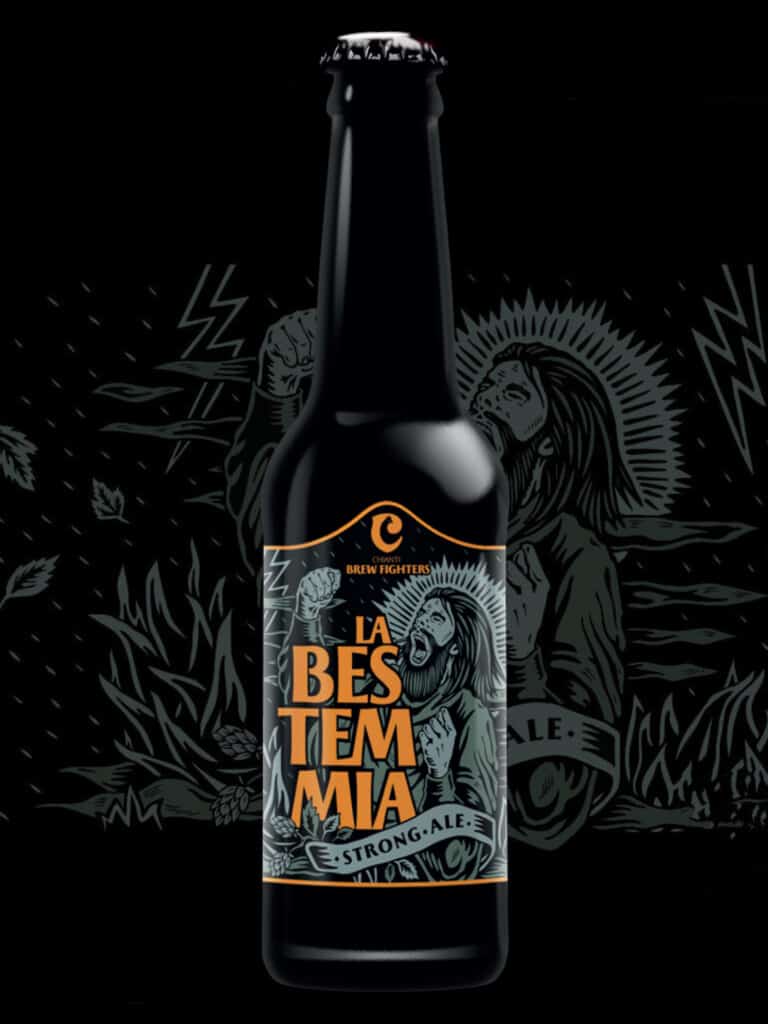 From the time between the Etruscans and the early 2000s, we let the English, Belgians, and Germans produce beer while we preferred to dedicate ourselves to the excellence of our wines. Even when the first industrial breweries such as Paszkowski opened in Florence in the second half of the 19th century, the art of craft beer remained on the sidelines. For a long time, beer was considered a summer drink. thirst-quenching and refreshing but nothing more.
In 2016, a law established that craft beer can be defined as such only if not subjected to pasteurization and microfiltration processes and only if produced by small independent breweries whose production must not exceed 200.000 hectoliters per year. In addition to these technical specifications, the adjectives "craft" or "artisanal" refer to the close link with the territory and to the highest quality raw materials often found locally.
Unlike industrial productions, craft beer always originates from the passion of an expert brewmaster who accompanies his creation all the way from the plant to the bottle. Tuscany is rich in quality ingredients from which excellent craft beers can be produced.
Where to find the best craft beer in Tuscany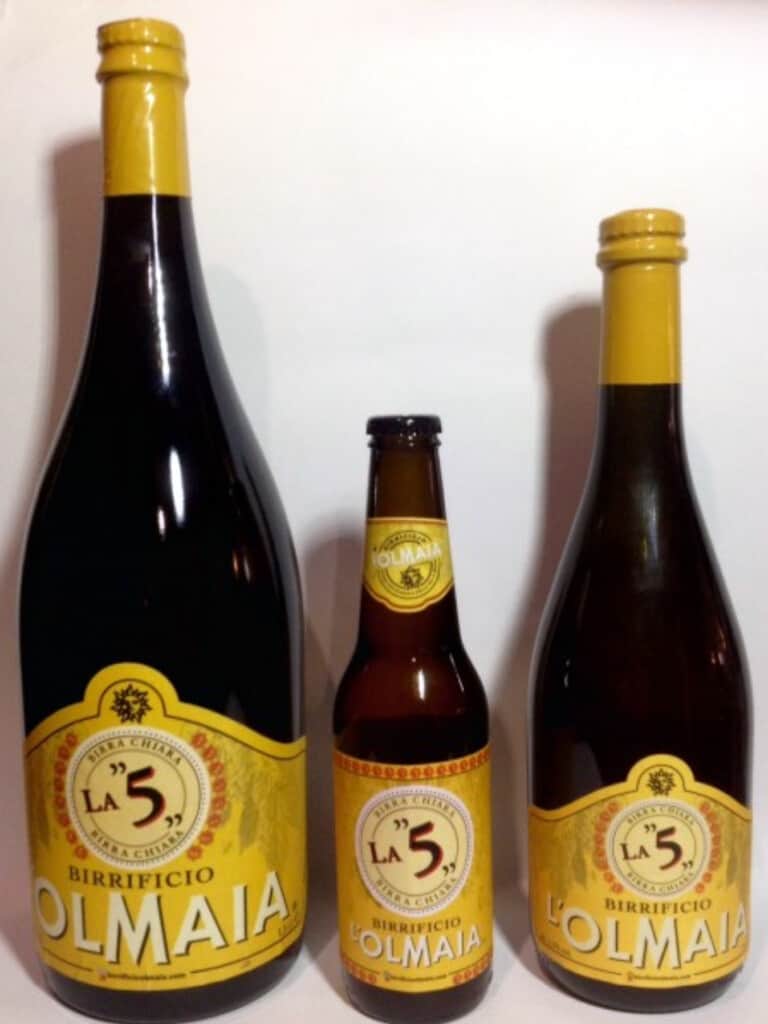 In the land of Chianti wine, making beer is quite a gamble and almost a sort of provocation, but three young friends in Radda tried and succeeded with their Chianti Brew Fighters.
L'Olmaia
Even in our splendid Val d'Orcia, there is no shortage of excellent quality craft breweries. The longest-running is L'Olmaia founded at the end of 2004 in a beautiful farmhouse called "L'Olmaia" in the Val D'Orcia initially as a small firm producing up to 300 litres per batch.
In 2009, it was relocated a few kilometers to the east in the area of Sant'Albino near Montepulciano where the products could be sold directly to the public. Throughout the year, they produce six types of beer in addition to some special seasonal beers, all of which are strictly unpasteurized, unfiltered, and re-fermented both in the keg and in the bottle.
La 5 (golden ale) and La 9 (pale ale) have made the history of this brewery. Noteworthy are Starship, an English bitter only produced with ingredients from the United Kingdom paying homage to Led Zeppelin's nickname for their personal Boeing 720, and Miss Bunny, Saison al Sale di Volterra, produced with barley malt, wheat flakes, and flavored with coriander, bitter orange peel, and salt from Volterra, the purest salt in Italy.
Birrificio San Quirico
Birrificio San Quirico is located in a medieval building in the historic center of San Quirico d'Orcia, a quaint town originally intended as a stopping point for pilgrims heading to Rome along the Via Francigena. In the production of their beer, they have chosen to mainly use carefully selected local raw materials: the cereals are purchased directly from small trusted farmers in the Val d'Orcia who practice organic farming and have never used chemicals. The water used is from Vivo d'Orcia on Monte Amiata and is perfect in terms of concentration of mineral salts, pH, and hardness, and, therefore, particularly suitable for the production of beer.
In addition to the classic golden ale Iris and pale ale Giulitta, they also produce Theobroma, a dark beer flavored with cocoa, and Catharina, the first Italian craft beer produced with organic cereals from the Val d'Orcia and flavored with the spices of Panforte di Siena: pepper, cinnamon, nutmeg, cloves, and more in a secret and exclusive combination. It is a limited edition beer only made in wintertime. The latest addition is Nera the first coffee beer ever made in the Val d'Orcia produced with organic cereals and flavored with an exclusive blend of Arabica and Robusta in collaboration with a coffee shop in Siena.
Brasseria della Fonte
Not far from Pienza in the heart of Val d'Orcia, the Brasseria della Fonte was recently launched. A young brewer is putting his heart and soul into his project which is to produce beer of excellent quality only using ingredients produced by his own company: the cereals, hops, and even spring water.
Visiting the brewery is very interesting both because the beers are really good and the tap room intimate and welcoming but also because Samuele, the brewmaster and owner, will be able to explain all the secrets of craft beer in Tuscany. By the family farm where this brewery is located, there is also a small restaurant where it is possible to stop for lunch by reservation.
Birra Amiata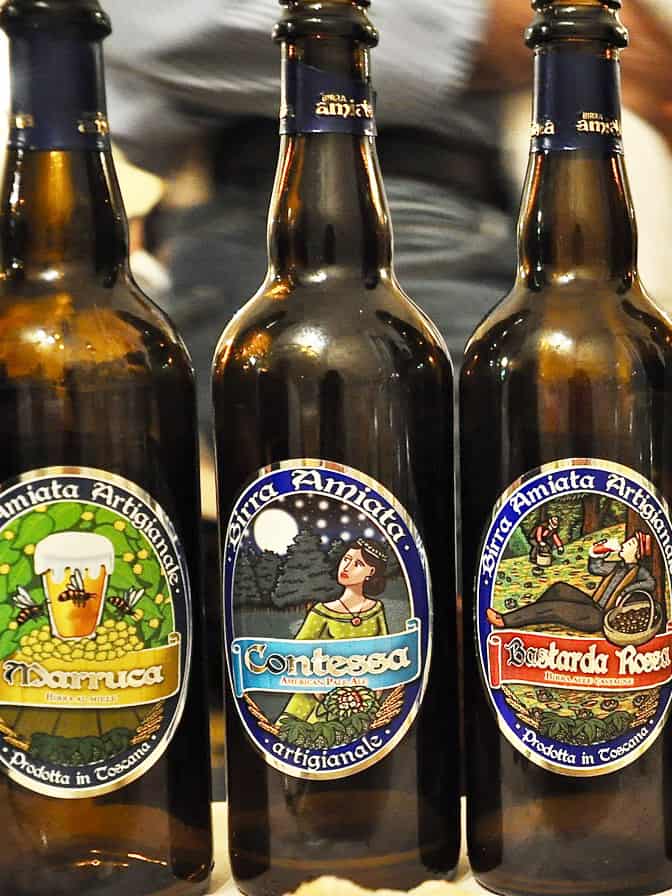 Another historic craft brewery in our area is Birra Amiata. The love for the territory of Monte Amiata, our dormant volcano, was the inspiration behind their historic beer called Bastarda Rossa, named after the local IGP chestnut. Also noteworthy is the production of some honey-based beers, one of which is aged in the small kegs normally used for Vin Santo. Their production makes use of particularly pure and light water from the Fiora spring on Monte Amiata.
A small local gem, saffron beer by Pura Crocus is entirely produced in the Val d'Orcia with the addition of precious saffron pistils grown in Montalcino. A true delight! Perfectly pairs with trippa alla Montalcinese (typical Montalcino dish of veal tripe cooked with saffron instead of tomato) and can accompany any meal including dry desserts.
Small Brewery Events
In the area there is no shortage of beer events usually held during the summer. Among the most important are Un Bagno di Birra in Bagno Vignoni, Birragustando in Montenero d'Orcia and, above all, Villaggio della Birra in Buonconvento, all of which take place in the month of July.