The "capital" of the Val D'Orcia (which includes 4 more towns and their territories – Montalcino, San Quirico d'Orcia, Castiglione d'Orcia and Radicofani) is Pienza, founded as Corsignano.
Inspired by a thought of love and a dream of beauty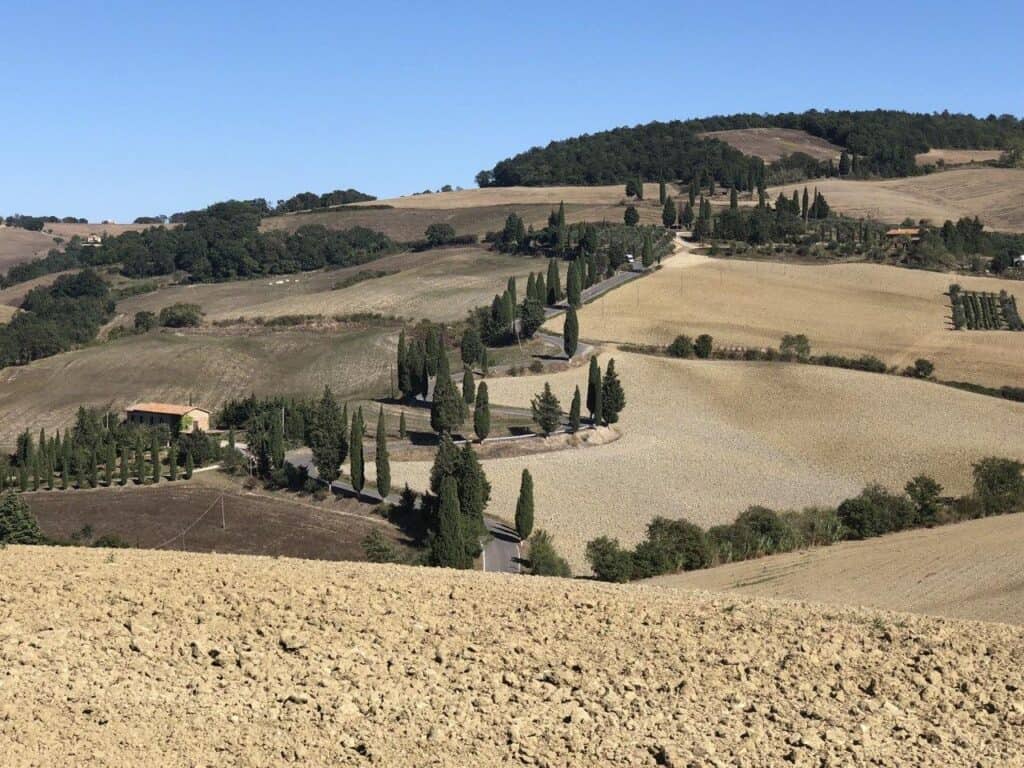 Around the year 1300, parts of the village became property of the Piccolomini family, and Franciscans settled down here in the 13th century. Enea Silvio Piccolomini, the Renaissance humanist who later became Pope Pius II, was born in this tiny hamlet in 1405. Once he became Pope, he had the entire village rebuilt as an ideal Renaissance town and renamed it after himself as Pienza, which means "city of Pius". Intended as a retreat from Rome, it is the first application of humanist urban planning concepts, subsequently adopted in other Italian towns and cities.
Pienza is also famous worldwide for the quality of its pecorino cheese, produced with milk from the grazing sheep which feed on particularly aromatic grass of the Val d'Orcia. Produced from December to July, it reaches its grandeur in spring. Fresh and aged pecorino cheese can be tasted. Among the festivals in Pienza, the most interesting are "Pienza and Flowers" which takes place the second weekend of May and the "Cheese Festival" held on the first Sunday in September.
Once here in this lovely town, take a walk on the outermost street where you can enjoy the most beautiful view over the valley and, why not, have a cocktail at "Idyllium", the best cocktail bar in the area! And for a romantic moment while you are there, walk with your beloved on the narrow lanes "Via del Bacio" and "Via dell'Amore". There is also "Via della Fortuna", and don't we all need a bit of it!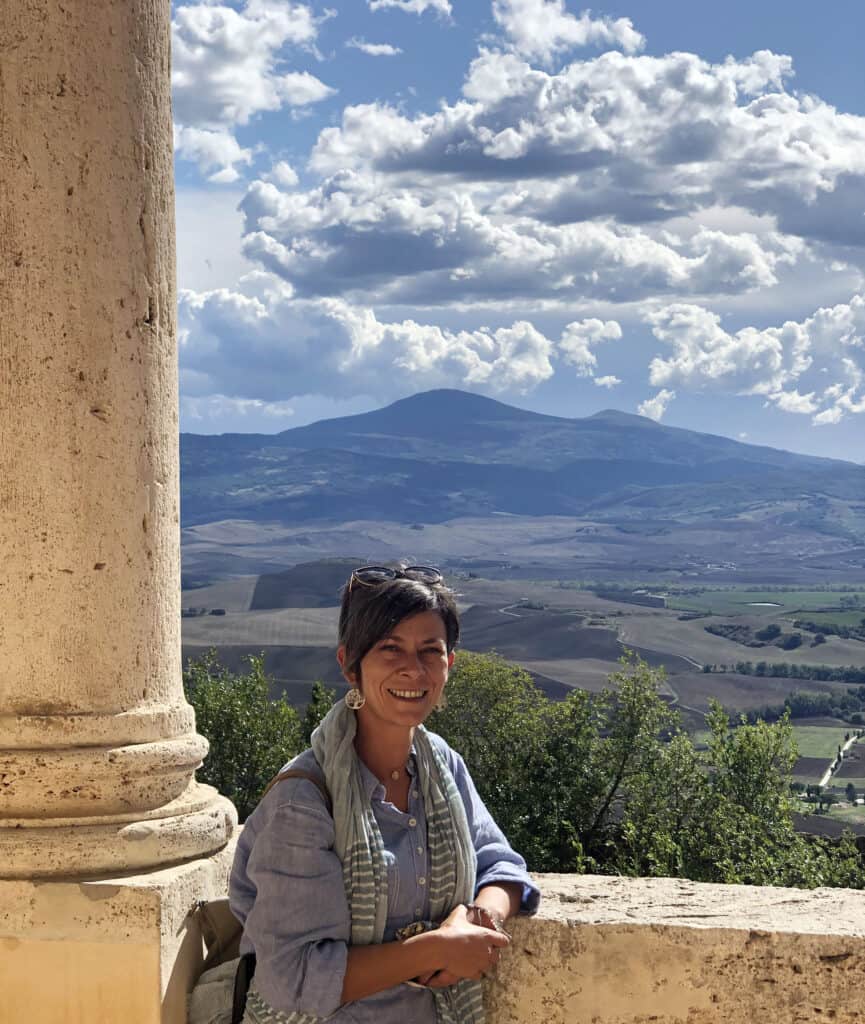 Just a few minutes from Pienza walking down the Fonti road in a very charming setting is the Parish Church of Corsignano, which dates back to the year 714. It is the primordial nucleus from which Pienza developed and an excellent example of Romanesque art. Noteworthy are the two decorated doorways, the cylindrical bell tower, and the external and internal sculptures. The tiny crypt located under the presbytery is full of character.
Not far from Pienza you can explore a centuries-old monastery surrounded by nature, Sant'Anna in Camprena. It is now an agriturismo teeming with activities such as art courses in painting, design, and photography.
And when you are in the area, you can't miss Monticchiello, a tiny jewel in our countryside. It is surrounded by walls and towers (as most towns in Tuscany, true!) and became popular for a really special theater production: local citizens have put on a play in the main square every summer since 1967. It is called "Teatro Povero"(Poor Theater) and, in fact, the set is poor (it is made by local carpenters) as are the actors who are all amateurs and volunteers!