The older generation still recount how wheat was sown on the hills of Montalcino between the rows of vines and the olive trees in order not to misuse the cultivable land.
Thanks to their immense expanses of fields of marine origin, Montalcino and the Val D'Orcia have always been the so-called barn of Tuscany and one of the most important in Italy.
This is mostly due to its particular rainy climate in spring and its hot summers, which are ideal for growing grains especially wheat, spelt, and barley that are ground for the production of flour to then make bread and pasta but also a niche production of beer.
Tuscan Bread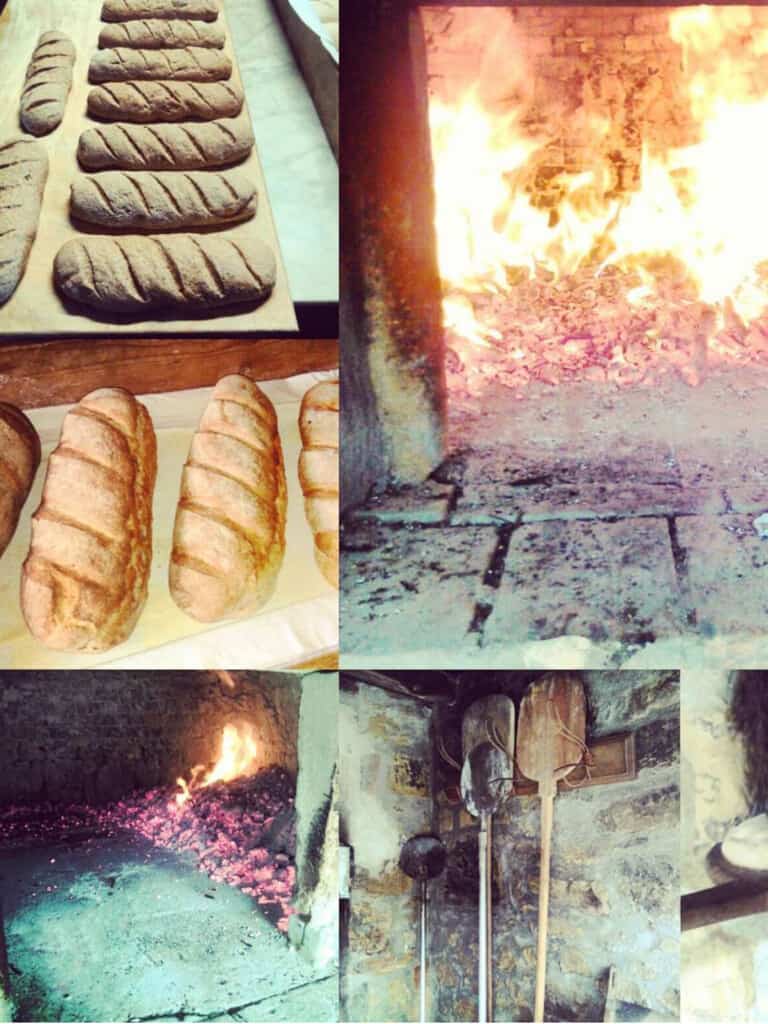 Bread has always been a staple in our diet in Tuscany and has actually existed since 1.2000 BC. But it was during the Egyptian and then the Roman era that new methods of preparation and baking were implemented including the introduction of yeast. Since then it has become increasingly valuable.
The traditional dough for the Tuscan bread is made with water, seven parts flour and three parts natural yeast, kneaded and left to rest overnight until it is cooked in a wood-burning oven.
Along with the bread from Umbria and the Tuscia area in northern Lazio, Tuscan bread is completely "sciocco", litterally "silly", but that actually means "without salt". The main reason is believed to be the dispute over salt between Pisa and Florence in the 12th century that saw the price of salt skyrocket, so bakers simply began making bread without any salt at all. This feature has actually made the "silly" bread a perfect match for our full-flavored cuisine.
Tuscan Pasta
Another one of our delicacies made with durum wheat flour and spelt is definitely pasta. It has always been produced in this area and has always been a symbol of our Italianness in the world.
The success and the genuineness of the Mediterranean Diet have contributed to the diffusion of this excellent product on a global level. Today pasta is cooked (and badly imitated) all over the world, but only in Italy can you taste the best quality of pasta, including pasta made from wheat of the Val d'Orcia.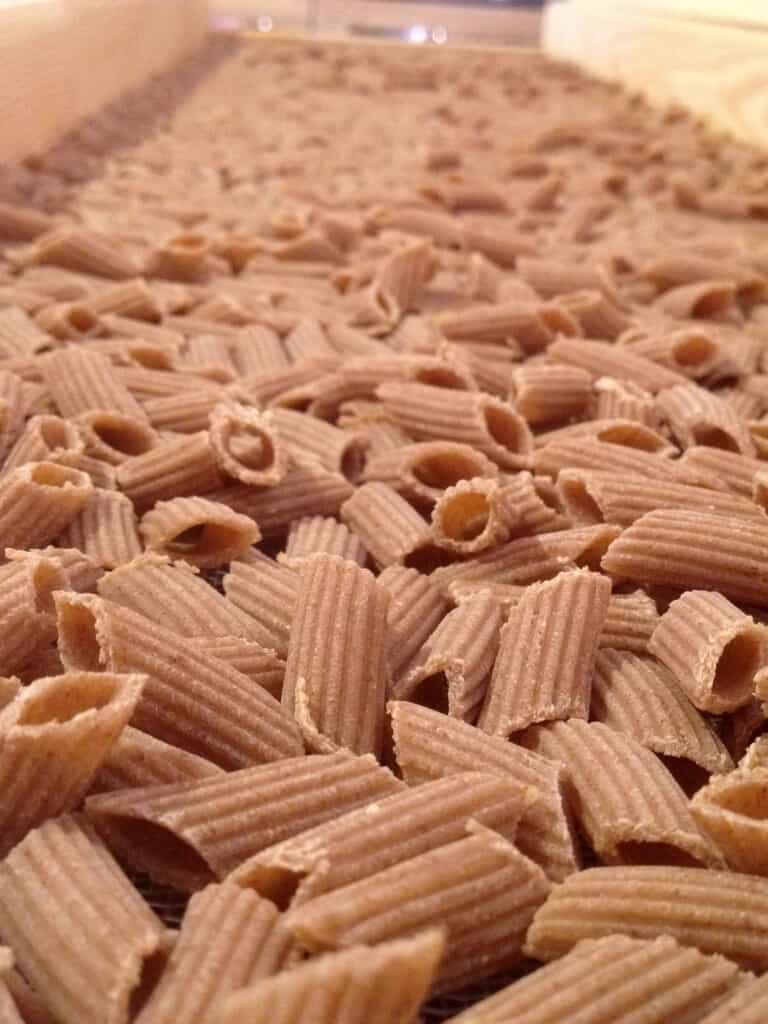 Produced both industrially and by hand, pasta is our signature dish. Made with durum wheat flour and water (sometimes eggs) it can be dried for long preservation or cooked fresh.  Rich in starch, vitamin B, phosphorous and potassium, it is an excellent source of energy that is quickly digested.
My memory flies back to every Sunday morning as a child when my grandmother prepared all sorts of pasta by hand: pinci, maccheroni, tagliatelle and gnocchi served in meat or tomato sauce adorned our tables. Even today, the dish that most certainly cannot be missed out on when dining in Montalcino is pinci, a sort of thik spaghetti rolled by hands, topped with ragù or aglione sauce.
In recent years, thanks to an increased focus on eating more genuine and natural things, other types of wheat have been reintroduced to the market including the famous durum wheat variety called Senatore Cappelli. It is a high quality product that has succeeded in improving various aspects of the pasta market. This variety is really precious and is consumed all over Italy nowadays precisely because it has more nutrients making it a healthier option, unlike industrial pasta. In fact, this pasta manages to keep cholesterol levels low, has fewer calories, and can ensure a lower intake of protein. Precisely because of these characteristics, Senatore Cappelli is chosen more and more often by those who live in the territory and by those who just love pasta.