Tuscan Wines are an icon, a life style a superb beverage. When you think of Tuscany, usually the first image in your mind is of rolling hills, prosciutto hanging from the ceiling, and bottles of wine wrapped in straw
It has been a long time since the wine from Chianti was sold in the old-fashioned straw bottles, even if in some little shops you can still find them as souvenirs…
Wine is everywhere in Tuscany, and it is impossible to avoid this world when visiting the area. Everybody will have their personal story to tell you about the production and aging of their wines. You will find Tuscan wines sold and served in every place you visit, and, even if you are not an expert, you soon start to develop your own palate and vocabulary.
Exploring Tuscan Wines is an immersive adventure that will change your approach to alcoholic beverages forever.
Tuscan Wines: an Archipelago of Denominations
Tuscany is by far the most famous wine region in Italy: we have 11 DOCG, 41 DOC and 6 IGT (see also: DOC and DOCG explained) and the total export reaches one billion euros every year. Wine is so important for the region that the landscape of Tuscany itself is an icon of viticulture. Particularly known for the red wines which are mostly produced here, the region has also some very interesting white wines.
The superstars of the reds are Brunello di Montalcino, Chianti Classico, Nobile di Montepulciano and Super Tuscans: some of the most famous wines of the world. Sangiovese is the star that features in the blends of all these wines or sometimes as a single grape.
Lovers of whites can also delight their palates in Tuscany. Think about the Vernaccia di San Gimignano or the Bolgheri Bianco, great wines to be chilled and sipped under the pergola on a warm summer afternoon.
Dessert wines are an interesting slice of the offer in Tuscany. Very important for the farmers in the past, today Vin Santo remains a little gem produced in small quantities for friends, relatives, and the best customers. A special wine made with Trebbiano and Malvasia grapes.
Visiting Tuscan Wineries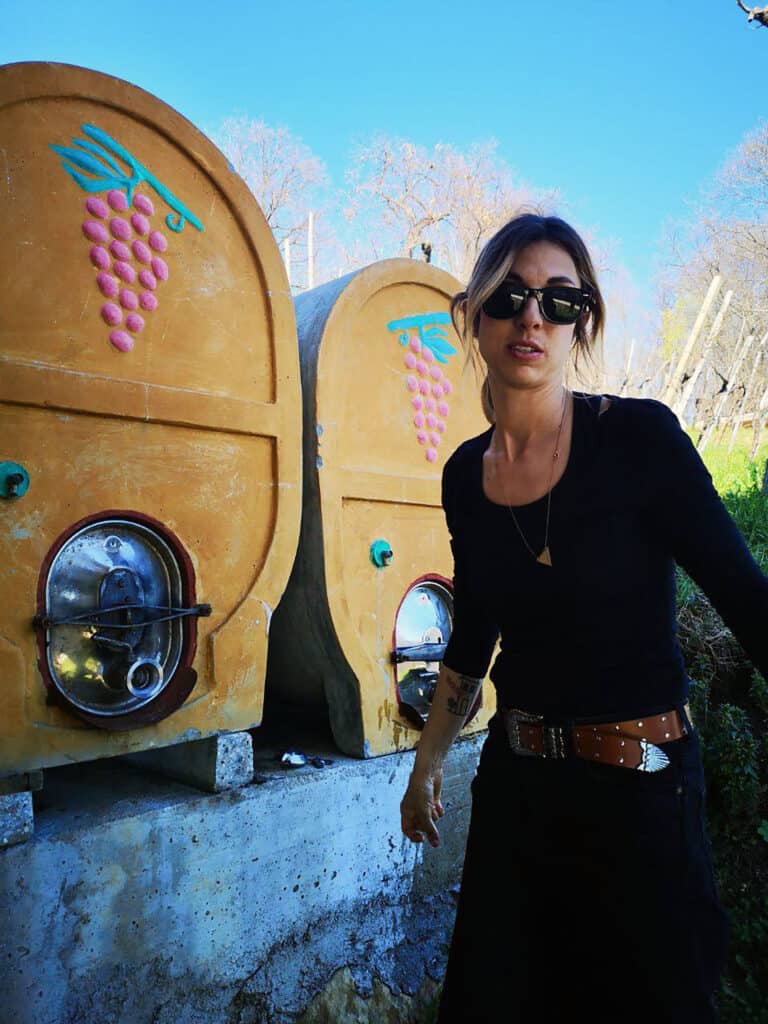 Every year the region is an attraction for millions of wine lovers from all over the world who fly to Tuscany following their passion for the nectar of Bacchus. For this reason, most of the wineries have developed some kind of hospitality in the last few years.
There has been an explosion of "guided tours & tastings" so that now you can easily spend your Tuscan days wandering from cellar to cellar, tasting delicious wines, and never getting tired because the offer is so variegated to satisfy all palates, from beginners up to collectors and wine critics.
Sometimes it can be difficult to orientate oneself and get the best experience possible. For this reason, many people hire a guide for one or more days to be led around by an insider. Guided Wine Tours are the perfect way to approach this immense panorama of wines and wineries in a logical manner and, most of the time, it is a lot more fun.
At the estates, it is easy to find hosts who are well-trained and very prepared to do their job while sometimes there can be enthusiastic young workers on summer jobs who are only interested in selling as many bottles as possible. Many of the best places are booked well in advance, especially during the peak season from May through September. Having a good travel agent who specializes in food & wine is another smart way to avoid the crowds, to get the best tasting reserved in advance, and to tailor your vacation to your needs and wishes.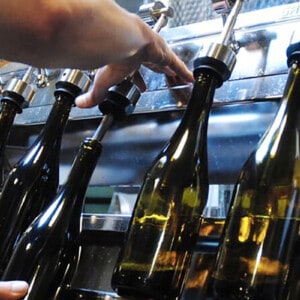 There are dozens of secret wines in Tuscany still to be discovered by the global public. Hidden oenological treasures from over a hundred years of history. Let's find them! Tuscany is one of the most important Italian regions for wine production both in terms of quantity and quality. In fact, there are 11 DOCG wines and almost 40 DOC wines. Some of these are popular all over the world such as Brunello di Montalcino, Nobile di Montepulciano, and Vernaccia di San Gimignano. Some others (lots of others, actually) are even unknown to people living in Tuscany, let alone to their fellow Italians! From the north to the south of our region, there are many lesser-known wines that have yet to be as celebrated as the most recognized ones. The perfect Soil One of the main reasons why vines have been grown all over Tuscany since ancient times is its pedoclimatic…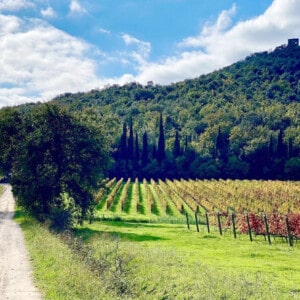 Super Tuscans are wines produced in Tuscany with a precise style that doesn't respect the rules of the traditional Production Protocols. The most famous Supertuscans come from Bolgheri and are usually blends of different grapes What is a Super Tuscan? Super Tuscan is not a wine itself or a denomination, but only a style: a way to indicate that a wine is produced in Tuscany and is not subject to the strict disciplinary rules of DOCG or DOC. Which grapes can be used in a Super Tuscan? The answer is... all. In fact, the producers are free to use any variety of grapes and also the type and period of aging is at their discretion. When was the first Super Tuscan born? Actually there are two stories and both are worth telling. The first is the story of Sassicaia, the second is the story of Tignanello. Sassicaia The first Super…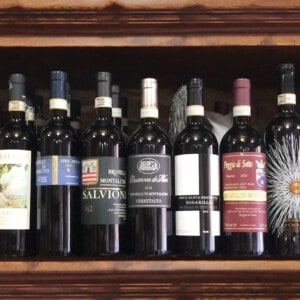 The story of Brunello di Montalcino, like all beautiful things, starts a bit by chance and a bit because of someone's determination. A person's dream can become the dream of many, and this is what happened in Montalcino Terroir Montalcino The territory of Montalcino is one of the most unique in the world because of its wealth of minerals due mainly to its geological conformation and also because of its proximity to Monte Amiata, a volcano that was active until 700.000 years ago. The intervention of man in understanding, selecting, and studying in this territory a special vine for decades led to the birth of one of the most famous wines in the world: Brunello di Montalcino DOCG Only produced within the municipality of Montalcino and only with a specially created native variety called Sangiovese Grosso, Brunello di Montalcino was one of the first two Italian red wines to receive…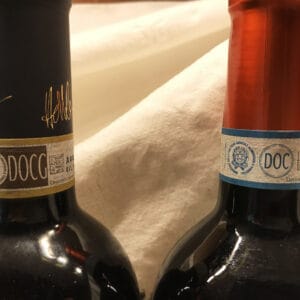 Italy has more than 500 indigenous red and white grape varieties and is, by far, the country with the highest number of wines produced in the world per year. The great variety of wines is due to the evolution of viticulture over the centuries in the different geographical areas of Italy where producers were pushed to select different clones from which new vines were then born as a result of either a particular territory and climate or an economic and quality demand. These grapes are sometimes only produced in certain areas of Italy. In some cases they have almost completely disappeared while in others they had been totally forgotten for decades and then brought back to life. The Italian system to organize the different wines is a tool to describe where the wines come from and how they are produced. In this way is possible to create a sort atlas…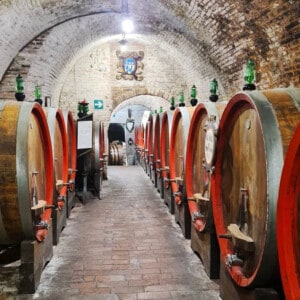 The Vino Nobile di Montepulciano is one of oldest wines produced in Italy and also one of the most famous all over the world Only produced inside the municipality and on the magnificent hills of Montepulciano with a variety of Sangiovese locally called Prugnolo Gentile (litterally gentle blackthorn), Vino Nobile di Montepulciano is one of the three best red wines of the province of Siena and of Tuscany along with Brunello di Montalcino and Chianti Classico. A Noble History We first had news of the wine from Montepulciano at least in the 14th century when it appeared in documents for the regulation and production of a wine made in the area of Montepulciano. The current name, Vino Nobile di Montepulciano, has been used since the 18th century, but it was only in 1930 that it first appeared on the label. At that time, Adamo Fanetti, historical producer and stubborn man,…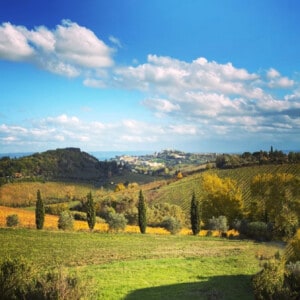 One of the most important white wines of Italy is the Vernaccia di San Gimignano whose history dates back centuries It seems that vineyards were introduced to this area for the first time around the year 1.200, and even the famous poet Dante Alighieri wrote about this fine wine in The Divine Comedy. Starting from the XIII century the trade of Vernaccia started to boom all over the area. Vernaccia probably takes its name from the Latin "vernaculum" which means "local" or "native". This would explain the multiplicity of grapes that go under this name in Italy. Vernaccia di Oristano in Sardinia and the red Vernaccia di Serrapetrona in the Marche region are just two good examples. Vernaccia di San Gimignano was the first wine in Italy to receive the DOC (Denominazione Origine Controllata) appellation in 1966 and the first white wine from Tuscany to receive the DOCG (Denominazione di…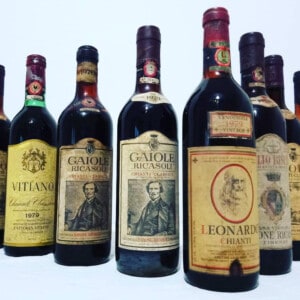 Sometimes thinking of Chianti wine can be confusing. There are so many wines with this name on the label... Let's set things straight! The region of Chianti is located in the heart of Tuscany between the cities of Florence and Siena. This region has given birth to a series of wines which only partially come from the same precise area. Actually, the borders of this denomination are much bigger with some areas extending west toward Pisa and south to the Val d'Orcia. It is a really large area with over 100 miles (about 160km) from north to south and covers much of Tuscany overlapping some of the region's most famous appellations. Nowadays, Chianti wine is always a blend of red grapes based on Sangiovese, while, in the past, the blend created by Barone Ricasoli in the 1800s also included 15% of Malvasia Bianca, a white grape. The first time that…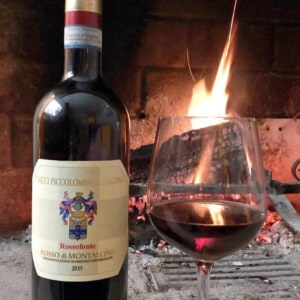 The land around Montalcino is particularly suitable for wine production. In fact, not only the famous Brunello is produced here, but also Rosso di Montalcino, Moscadello, Sant'Antimo, and Vin Santo. Rosso di Montalcino DOC The winemakers' need to produce an easier and also cheaper wine than Brunello di Montalcino gave rise to Rosso di Montalcino. This is the second wine from Montalcino for its reputation, quantity, and quality. It's only produced inside the municipality of Montalcino with pure Sangiovese. Same grape and same territory, but different rules mostly as far as the ageing is concerned. Rosso can be put on the market just one year after the harvest, but most producers prefer to keep it in wood for 6-12 months and to release it after 2 years. It can be produced from vineyards registered for Rosso di Montalcino but also from declassifying Brunello di Montalcino. Of course, Rosso can't be…