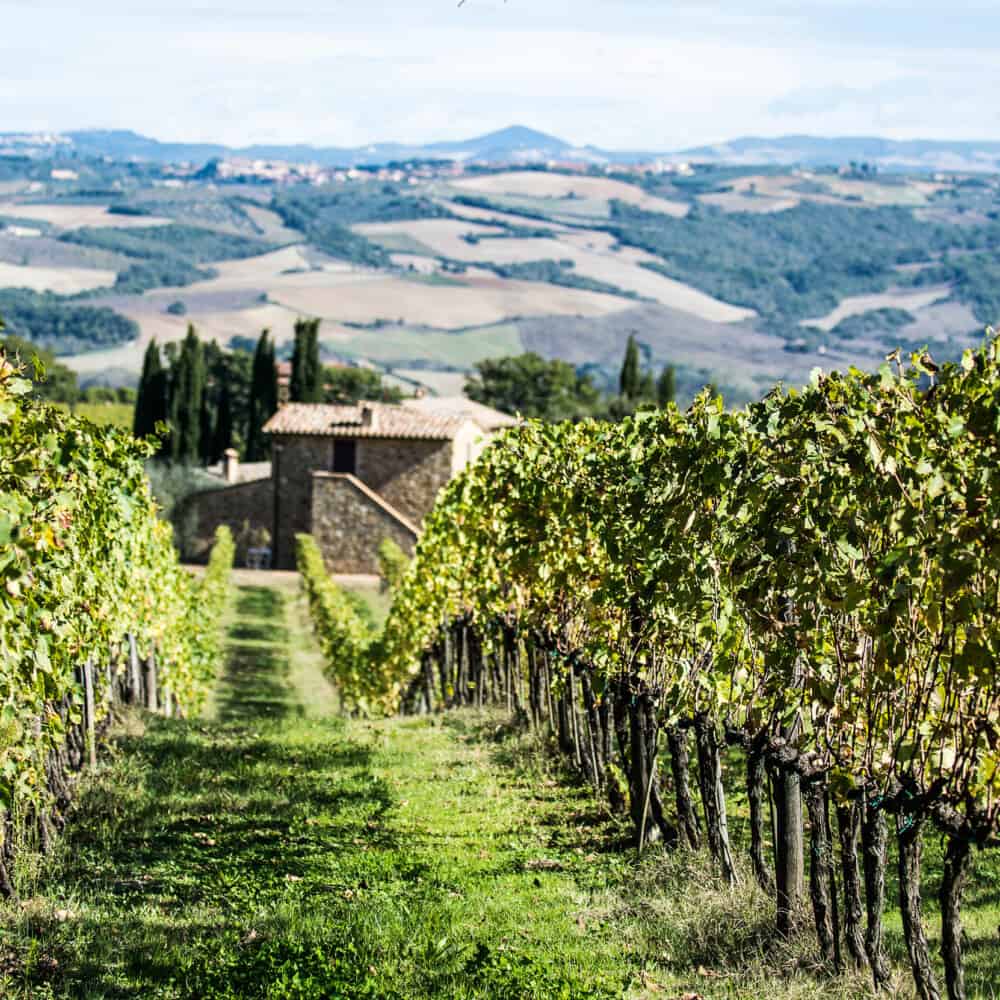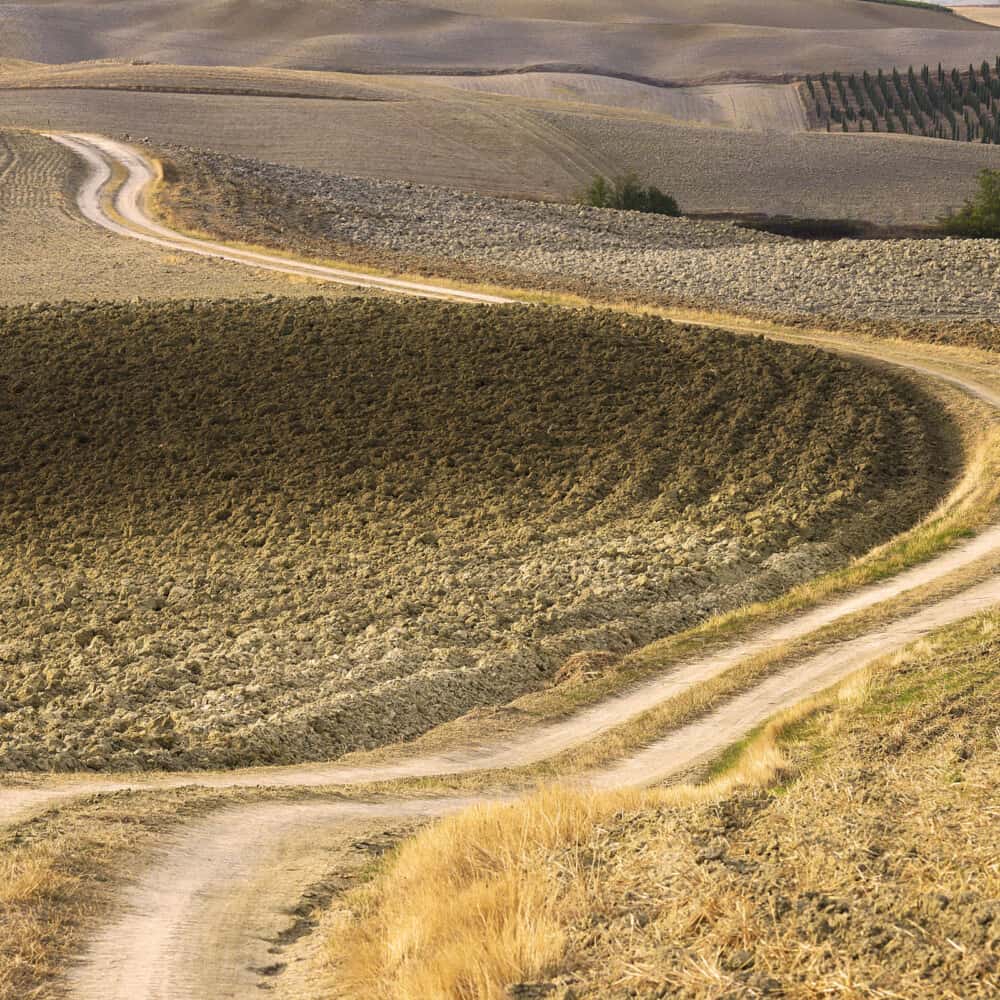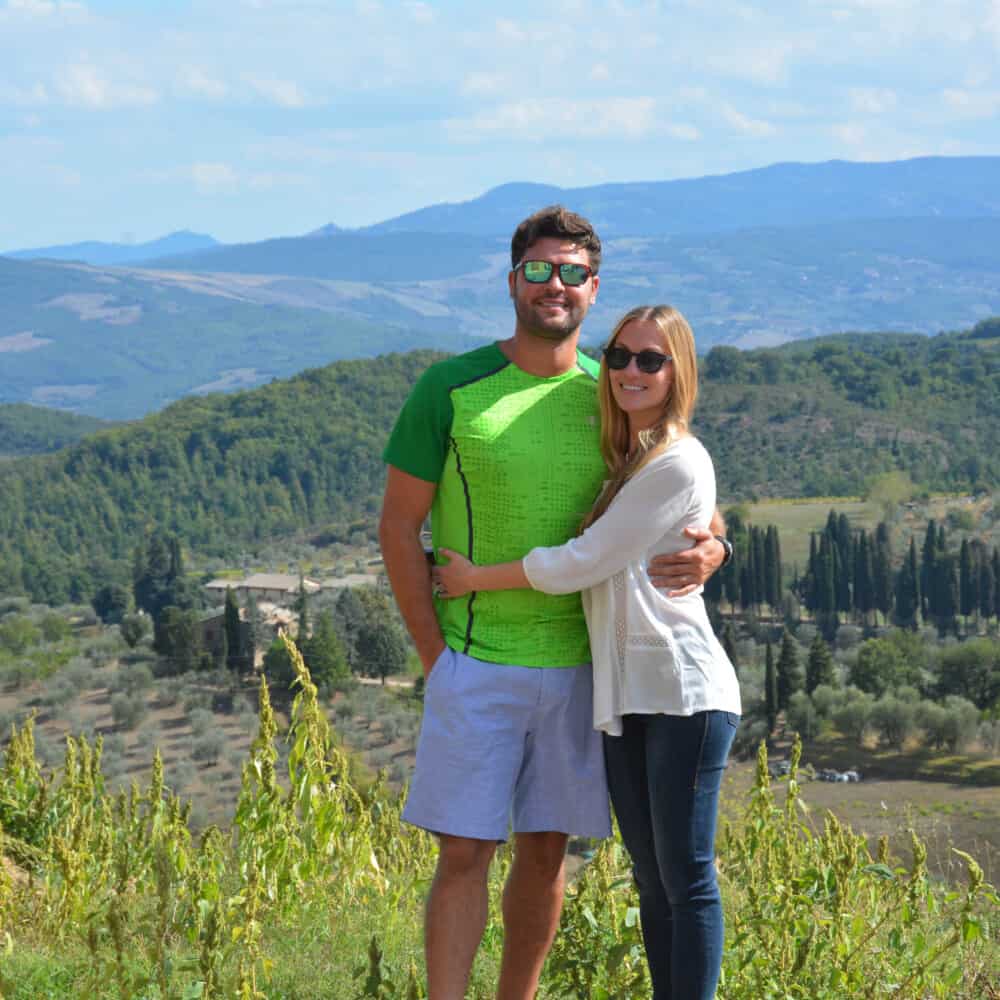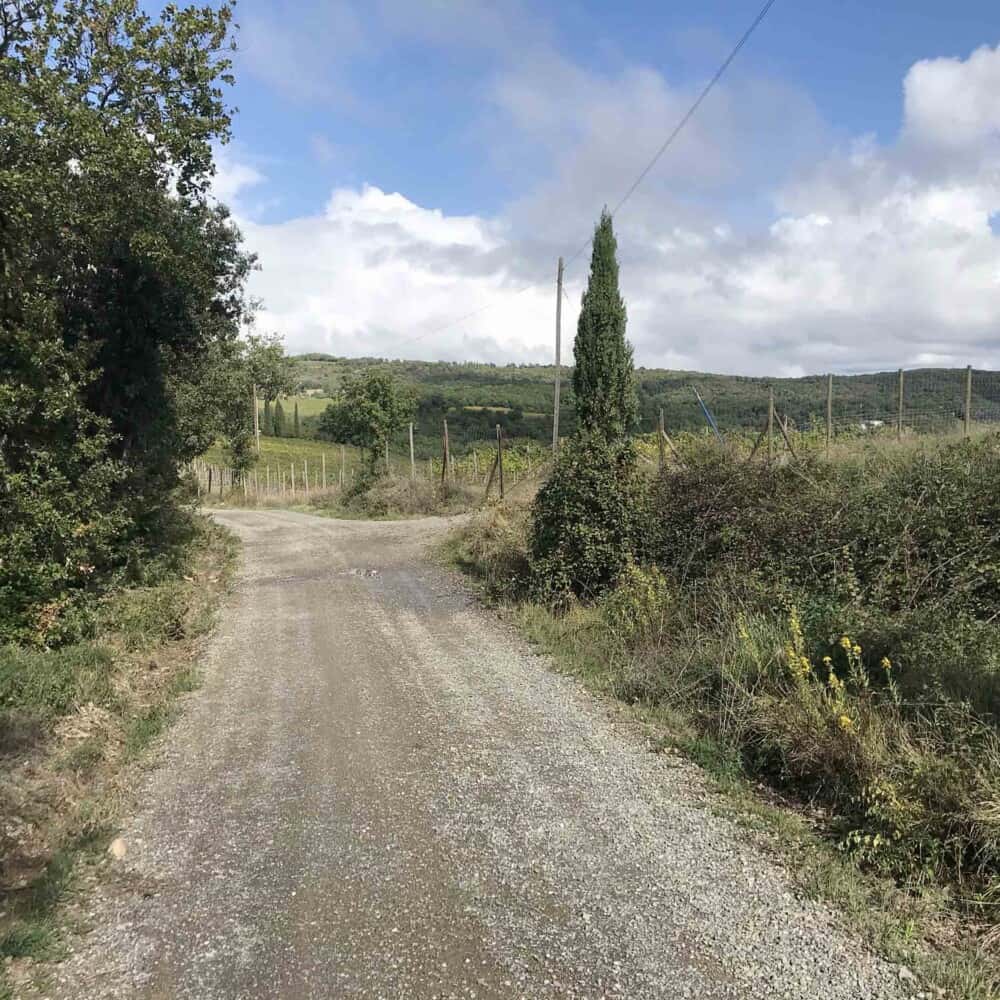 Tuscany Trekking Tour: a week of adventure on foot from Chianti to the Val d'Orcia passing through Siena, San Gimignano and Montalcino
Our grand walking tour of Tuscany starts from Volterra in the north to reach Montalcino in the south of the region. Every day we will walk about a dozen miles in the company of a local environmental guide through woods, rolling hills, vineyards and olive groves.
For lunch we will stop at farms or small countryside "trattoria". We will visit wineries, dairies and small remote villages in the Tuscan countryside. Our luggage will be transported from hotel to hotel so that we can walk lightly during the day and enjoy the views and the simple pleasure of walking.
7 days, 6 nights
Or GO PRIVATE! Contact us to reserve a custom version of this tour on your preferred dates
Meet & Depart: Florence
Accommodation: Boutique hotels and small Inns
HIGHLIGHTS
walk with locals and meet a small group of people who love to walk coming from all over the world
luggage transfer from hotel to hotel: enjoy walking light
sleep in picturesque and comfortable boutique hotels in the middle of the Tuscan countryside
daily hikes from village to village with private English-speaking guide for the entire week
visit wineries of the famous Brunello and Chianti and taste wines with the owners
learn about the Tuscan flora and fauna with the expert environmental guide
What's included
accommodation for 7 nights with breakfast by nice boutique Hotels and small Inns
English speaking walking expert guide
Private Luxury mercedes Benz Minivan for the transfers as described
the lunches by the farms and estates as described
reservations for dinner in selected restaurants (order a la carte and pay directly on spot)
reservations, taxes, program and our pampering care!
What's not included
any additional services to extend the trip
tips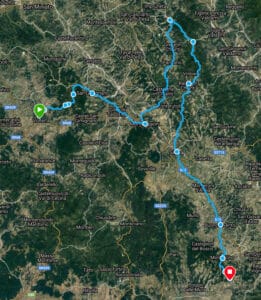 Day 1
Pick-up in Florence airport or train station and transfer to Volterra by private luxury Mercedes Benz Minivan and English Speaking driver
Dinner by a one of the best restaurants in town
Day 2
Meet your local guide and start the daily walk to to San Gimignano –> 23km, 667m+ (14miles, 2.190 feet+)
Dinner by a traditional Trattoria in San Gimignano
Day 3
Walk from San Ginmignano to Monteriggioni –> 30km, 637m+ (18,6miles, 2.089feet+)
Dinner by a traditional Trattoria inside the Walls of the town of Monteriggioni
Day 4
Transfer by private minivan to to the heart of Chianti to start the beautiful walk among forests and vineyards along scenic dirt roads until Radda –> 17km, 500m+ (10.5miles, 1.600 feet+). Stop for lunch by a little restaurant in the Chianti hills with a beautiful view
Dinner by a one of the best restaurants in town.
Day 5
Transfer to Siena by private minivn for a guided walking tour of the city center. Lunch in Siena by a gourmet spot close to the Campo, the main square
Transfer to Montalcino and relax among the pool and the garden
Dinner by a little restaurant with home make delicacies
Day 6
Walk among the vineyards and the wild forest of Montalcino until S. Antimo abbey, picnic with basket lunch under the centenary olive trees, free visit of the abbey, shopping the pharmacy of the monks. Follow up hiking until a winery for a tasting of Brunello wines.
Farewell dinner by the Locanda Demetra, a small organic farm in the countryside
Day 7
Transfer back to Florence by private minivan
Trek Type: Chain Trekking. Daily hikes from village to village with some transfer by minivan to the starting points.
Level: simple/intermediate
Distance: 85 km (50 miles) about. Daily stages of 3-6 hours
Elevation Gain: daily stages of about 4-600m (1-2.000 ft) for a total week climb of 2.000 m (7.000 ft)
Landscape: Deciduous woods of the typical Macchia Mediterranean forest, olive groves, pastures, rolling Tuscan hills, Chianti and Brunello vineyards, small remote hamlets in the countryside, medieval villages, the famous clear blue sky of Tuscany, white roads dotted with cypresses, relaxing paths in the UNESCO World Heritage Site of the Val d'Orcia…
Volterra, San Gimignano, Monteriggioni, Siena, Radda in Chianti, Lamole, Sant'Angelo in Colle, Montalcino, Castelnuovo dell'Abate, …
Sheep milk cheese and goat milk cheese from Tuscany, honey, saffron, Prosciutto Toscano, truffles, pasta, truffle and much more…
Typical Tuscan cuisine, gourmet restaurants and little traditional "osteria" and "trattoria" in the middle of the countryside
FAQ
Can you pick us up/ drop off in Florence/Rome/etc …?
Yes of course. We will provide you, before the booking, a specific quote for this extra service.
Is this trekking too hard for me?
This is an easy-intermediate trek for everyone. We will stop as many times as you would like to explain about the area, its flora and fauna, to relax and to take pictures in the best spots. Be prepared to walk for -4-6 hours each day.
Which kind of equipment should I bring with me?
Trekking boots or shoes (as you are more comfortable), sunglasses, sunscreen, hat, a small backpack, a water bottle or a camel bag, an eventual k-way if the weather will be windy.
I have to bring all the luggage with me during the day?
No because we transfer each day you luggage by our private minivan from hotel to hotel. You can walk with a small and light backpack.
Are kids admitted on this tour?
Yes, we love kids in Italy and they are always welcome. Be sure your kids can walk all the daily distances or be equipped to transport them on your shoulder 🙂
Can we ship wine back home?
Yes: we will assist you during the purchase and we can also store all your bottles by our refrigerated deposit in Montalcino until you will be back at home to receive the shipment.
Pickup Points: Florence, ask us for a different location.
Departures: on your preffered dates
Season: from April to November
Pay safe with ...

Would you like to modify this tour or design your own experience in Tuscany?
Let us know your needs and wishes and we will tailor the perfect program for your trip to Italy.