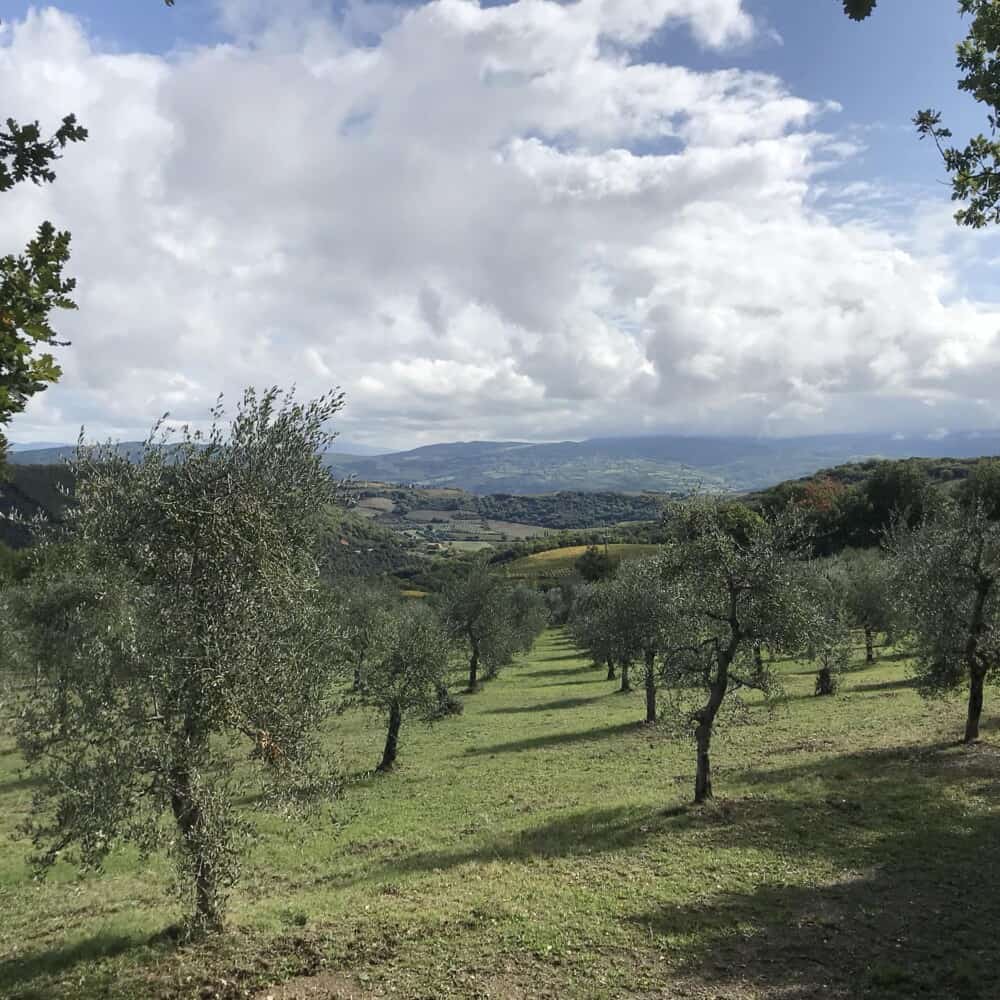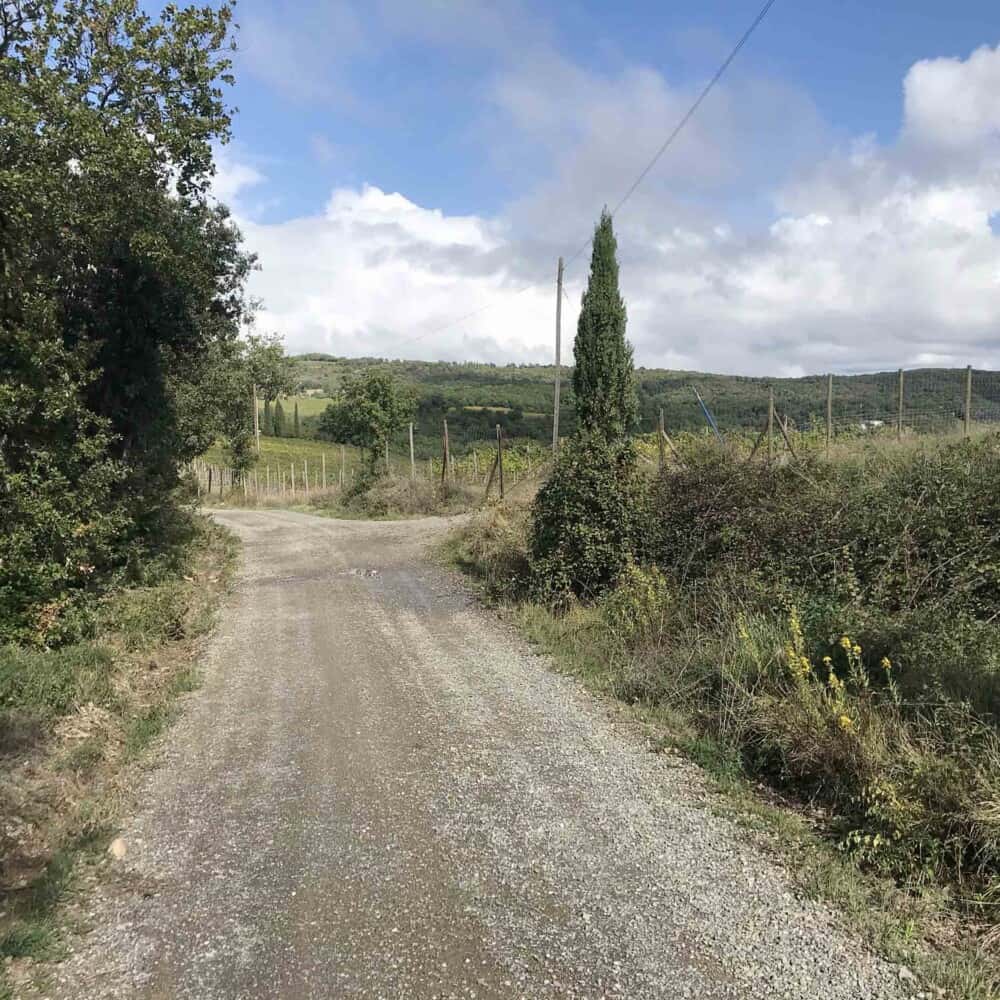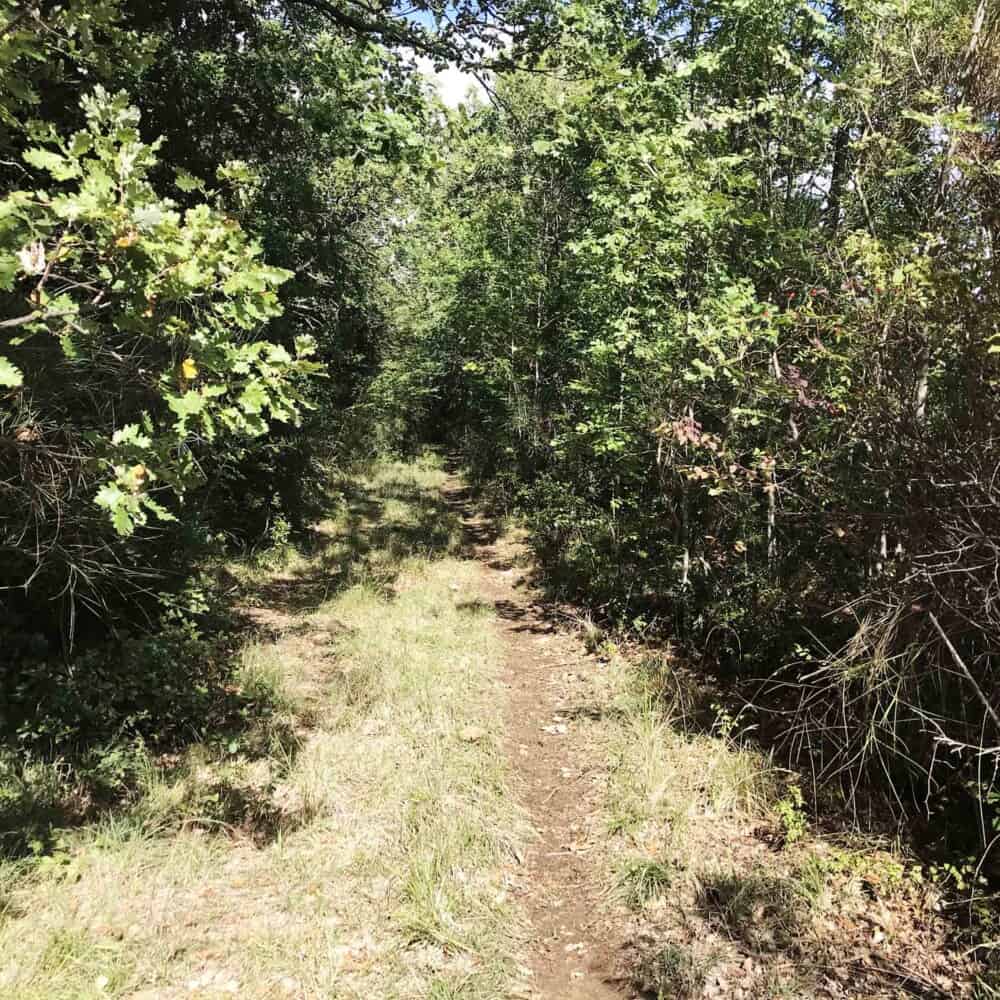 Spend half a day walking the western hillside of Montalcino through untouched landscapes and forests to a Brunello winery for a tour and wine tasting
Would you like to do something really different in Montalcino? Let's go for a walk in the hills to a small family-run Brunello winery and learn about this magic land where grapes, passion, and tradition meet and blend together to give birth to the most famous red wine of Tuscany.
At the winery, we will meet the owner and be guided on a tour of the vineyards, facilities, and aging cellar. We will taste  his wines together and listen to his stories which will now take on an even deeper meaning after the walk through the vineyards. This tour is an original experience for those who love both wine and the outdoors.
We organize this tour tailoring the itinerary to your fitness level and wishes, but it usually is a nice and easy 1-2 hour walk followed by another 1-2 hour tour and tasting at the winery.
We start around 9 o'clock in the morning, but if it is too warm, we will propose an earlier start to enjoy the cooler hours of the morning.
Your guide will be an expert hiking guide with a vast knowledge about the area, its traditions, its flora and fauna.
We can start from the old town of Montalcino or from other nice locations in the middle of the countryside depending on the weather, season, and availability of the wineries.
We will slowly walk through the vineyards and along forest paths of the Montalcino area stopping for pictures and a break here and there. After about one and a half hours, we will arrive at the winery where we will meet the owner and tour the estate. Here, we will taste 2-5 wines in the tasting room together.
If necessary, your guide will also briefly introduce you to the correct way to taste wines and explain how the Italian system of denominations works.
You will have the possibility to buy wine directly at the estate at the most reasonable price. We also provide the service to ship the bottles directly to your home. We will take care of your wine by storing it in a refrigerated depository until you are back at home to receive it.
At the end of the tour and tasting, a driver will transfer you back to the starting point around 1 pm.
What's included
fluent English-speaking, local, food & wine expert who will guide you on the tour and explain the secrets of the countryside
private tour and tasting at the winery
transfer by car back to the starting point
What's not included
gratuities
transportation from/to your accommodation (available as an extra: contact us)
FAQ
Is the hiking level of this tour too hard for me?
This is an easy trek for everyone. We will stop as many times as you would like to talk about the area, its flora and fauna, to rest, and to take pictures in the best spots.  Be prepared to walk for 1-2 hours.
What kind of equipment should I bring with me?
Hiking boots or shoes (whichever is more comfortable), sunglasses, sunscreen, a hat, a small backpack, a water bottle or a camel bag, a windbreaker if it happens tol be windy.
Are kids admitted on this tour?
Yes, we love kids in Italy, and they are always welcome. Make sure your kids can walk for 1 or 2 hours or be prepared to carry them on your shoulders. 🙂
Can you pick us up in Montalcino, Pienza, Montepulciano, Siena, Firenze, San Gimignano, Chianti, etc.?
Yes. of course. Before booking, we will provide you with a price quote for this extra service.
Pickup Points: .
Departures: Everyday
Season: All year long
Pay safe with ...

Would you like to modify this tour or design your own experience in Tuscany?
Let us know your needs and wishes and we will tailor the perfect program for your trip to Italy.