Montalcino Wine Tours is a fully licensed and insured Tour Operator that organizes tours and adventures for exclusive travelers who wish to experience Tuscany as an insider and deepen the knowledge of the food, wine, lifestyle and the outdoors of our beautiful Montalcino and the Val d'Orcia.
Montalcino Wine Tours sparked from the creativity, enthusiasm and professionalism of Giovanni Paris, Alessandro Pierangioli and Mario Bovini, a group of friends who love this land, who live it every day and who want to share its most fascinating and authentic aspects with the rest of the world by hosting travelers and by assisting them in their journey through the wonders of Montalcino.
We are travelers, and we live this region intensely all year long. Over the last twenty years we have had first-hand experience with all services and routes we offer: we know hoteliers, producers, restaurateurs, drivers, owners, artists, locals, professionals and winemakers. Most of them are our friends.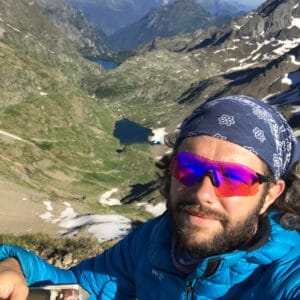 Giovanni
I love food, wine, meet new people and the great outdoors. I studied Italian Literature, Theater and Cinema. I worked in the restaurants since I was at the university to pay my expenses: I loved that period always in touch with people to tell stories of great bottles of wine as a sommelier. Once graduated I started to work as a videomaker, journalist and ghostwriter for the wine industry.
In 2009 I opened my first tour company and in the last ten years I designed food&wine tours for top guests coming to visit Italy from all over the world. I personally lead many of them throughout our wonderful Country.
In 2014 I started the project of a small organic farm in permaculture that slowly grew and has become Locanda Demetra thanks to the help of the rest of my family. I like to spend my free time there among the garden and the restaurant chatting with guests.
My other big passion is walking in the mountains so now in the company I also take care of designing and lead trekking tours in Tuscany, Cinque Terre and the Alps.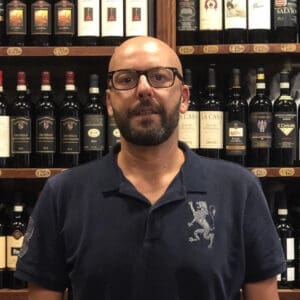 Alessandro
Born and raised in Montalcino I have deep roots that bind me to the territory. I have, since I was a boy, a passion for wine. I studied accounting, but already at the age of 15 I started to help my father in the family wine shop, first in Siena and then in Montalcino. This became for me like a second home. My passion for wine has grown more and more, helped by the fact that I lived in one of the most famous countries in the world where it is easy to share a good bottle with friends.
In 1997 I started to be a driver a bit for fun and a bit for passion because I always liked to guide and meet people, but it was in the early 2000s that this activity has become a real job. Nowadays with Mario and Giovanni we run this tour operator specialized in luxury experiences. Visiting the most famous wine's region in the world has made me grow and today I like to do food&wine tours all over Italy.
My other great passions are to travel and music, in fact I like to sing and play guitar.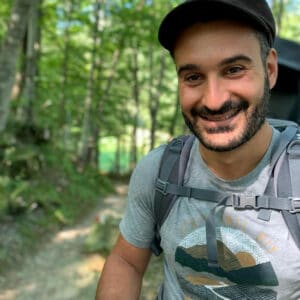 Mario
I love Italy and I am proud of my roots: my family has been in Montalcino for many generations.
I studied foreign languages and after the school I worked for 5 years in a tour operator specialized in Art Cities. Then, traveling around the world, I fell in love with tourism: I like people and I discover to have a special vocation to share with them everything I know about my land, letting them discover the essence of our territory through flavors and places that have remained intact over time.
I love wine and with my family we run a small Brunello winery. I have been collaborating with Alessandro and Giovanni for 7 years combining our experiences, passions and knowledge to give birth to this tour operator specialized in exclusive and luxury experiences
One of the best things about my job are the connections I can establish with people. People who sometimes are different from us in their lives and perceptions. And often are born friendships that last over time.  Popular common sense says that "travel broadens the mind"… that's so true!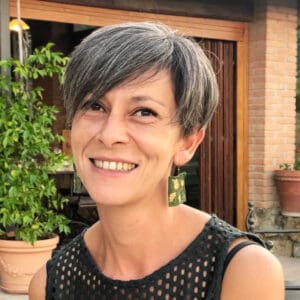 Chiara
I was born and raised in this enchanted territory, even if some of my roots are on Monte Amiata and in Maremma. Although my grandmother gave me a few drops of wine as a child (hidden from my parents, of course) my passion for wine was born quite late, considering where I live. It was just when I started working in one of the most representative wineries in Montalcino that I began to understand and listen to what I had in the glass. From that moment this passion has never left me, on the contrary, it has grown with me until I became a sommelier.
A few years ago I completely changed my life and my job. What I love the most about this profession is that it allows me to discover new hidden corners of my land every day and to get in touch with people who come to Montalcino from all over the world. I love hearing their stories, their experiences, and sharing with them my love for Italy, for this area, for its products, its winding roads and for Mother Nature who has given us breathtaking views and excellent quality products. In addition to wine, I love food and unique products that every region in Italy can offer.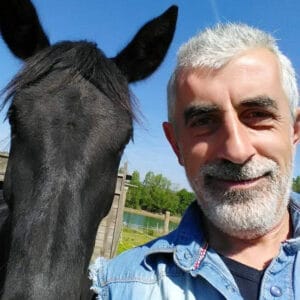 Claudio
Ciao! I am 100% autochthonous, I've spent my whole life in Montalcino except for the last 3 years (ah, love!)
I have been doing this job for many years, I do it very willingly. I love to drive and always see new places. Above all, I love sharing the beauties of my Country with my clients. I admit, my English is not perfect, but I always find a way to make myself understood by customers and we often have big laughs! I have a huge passion for horses and archery. For the Sagra del Tordo di Montalcino (an archery competition among the four neighborhoods of the town), I was the archer for 'Ruga' for 25 years, winning 8 times. Now I don't compete anymore, but I have been the official speaker of the race for 10 years.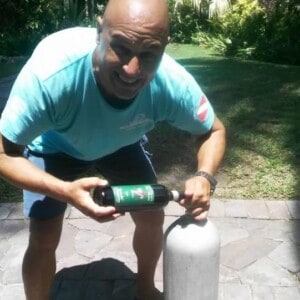 Luca
I'm Luca! I born and raised in Siena and since I wa very young my parents were taking me to Montalcino to visit relatives and friends. Later also to buy wines to sell at my father's restaurant in Siena.
I run myself a restaurant for many years in Montalcino then I decided to travel the world and I fell in love with scuba diving. I become a scuba diving instructor working in some of the most spectacular paradises on earth. Wine has always been a big passion, so much that I tried also to bring with me under the ocean 🙂
Finally, since meeting people is another of my passions, i moved back home and I found great pleasure in showing our beautiful, historical and hilly region to wine lovers, trying to combine wine experiences with landscape adventures.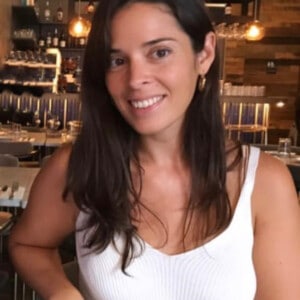 Sofia
My name is Sofia, I was born and raised in Mexico City where I started studying Architecture.
Later on I lived in Paris for a year as an Erasmus student. When moving back home I had my first artist studio, and started learning music.
I then went to London to study Fine Art at Central Saint Martin's, where I graduated with first class Honours.
Life finally brought me to Tuscany with my then boyfriend who owns a winery in Montalcino. I learned a lot about wine with him and his family and fell in love with the territory and nature.
I also discovered the drums while being here, and started taking music more seriously. I am currently studying jazz drums at Siena Jazz University.