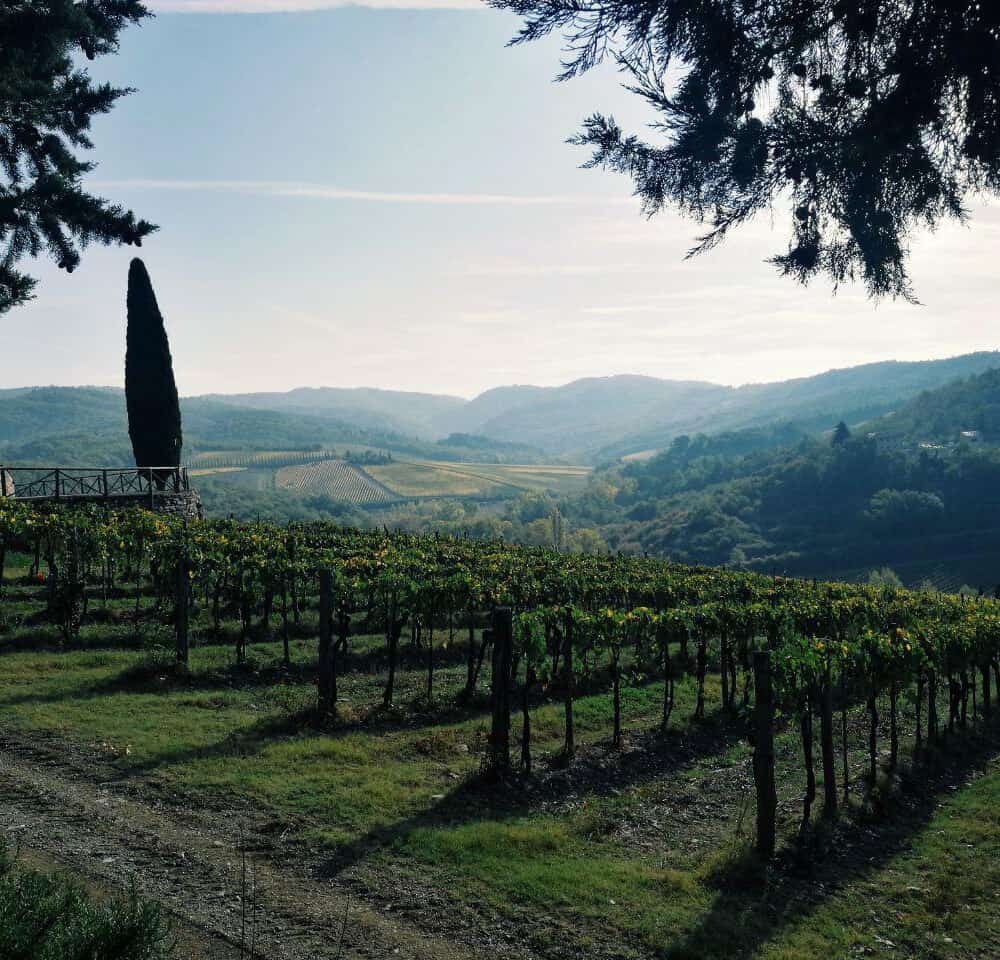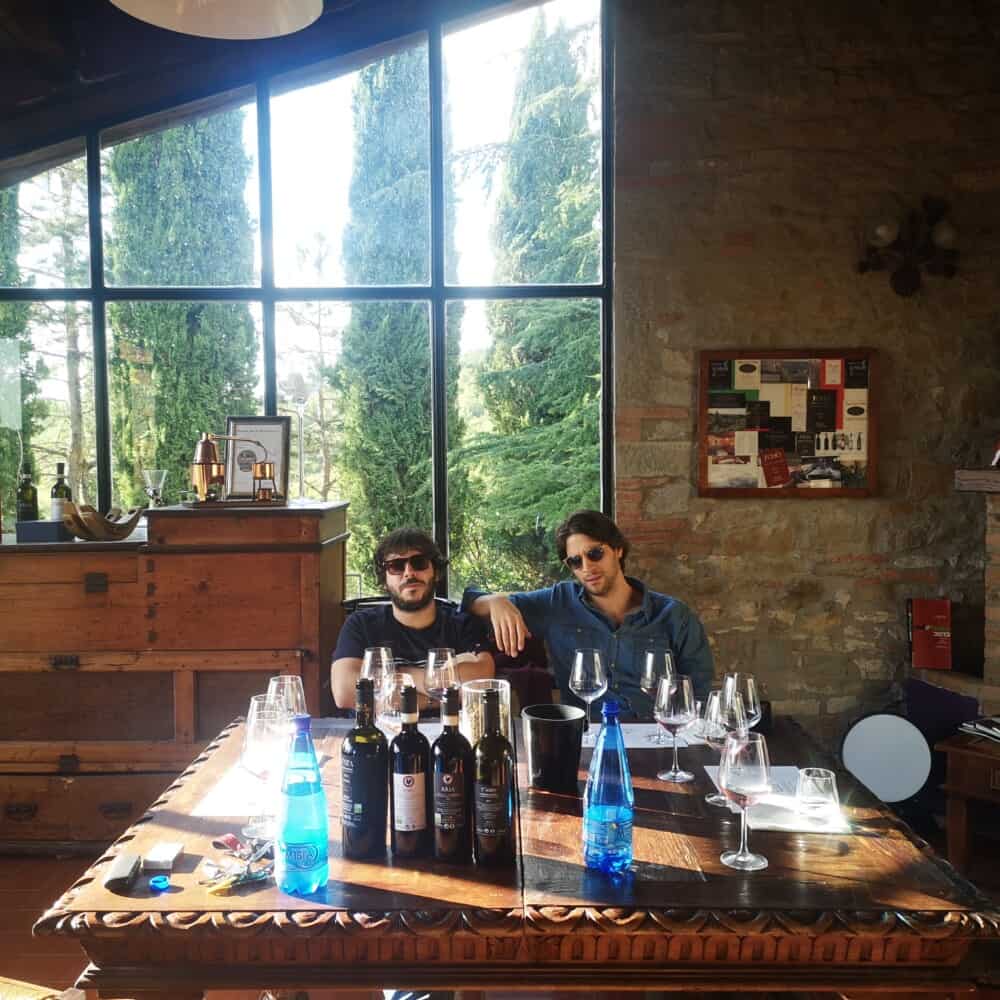 Chianti Classico and Vernaccia di San Gimignano Wine Tour: two of the most important Tuscan wines in one day! Nature, history, wine: see, taste  and learn with us!
This is a perfect tour to experience both white and red Tuscan wines by visiting a winery in the Chianti Classico region (red) and one in San Gimignano (white Vernaccia).
There will be time to stroll through the gorgeous town of San Gimignano and take in its fascinating medieval architecture under its unmistakable towers. You can climb to the top of one of them to enjoy the best view over the surrounding valley!
We start in the morning around 9:30 am. Our English-speaking driver guide picks you up directly at your accommodation in a luxury and very comfortable Mercedes Benz vehicle. On board, free water and wi-fi internet connection will always be available.
On the way to the first winery in the Chianti Classico area, your guide will introduce you to the territory, its history, and its winemaking tradition.
At the winery, you have a private tour where you meet the owner or one of the staff, a wine expert who will lead you through the property: vineyards, facilities, aging cellar.  At the end of the tour, we have our own reserved area for the tasting, usually with a view.
Here you taste 3-7 wines (it also depends on the size of the estate) guided by the owner or by an expert like the sommelier who will tell the story of these wines, their characteristics, and the best pairings. If necessary, your guide will also briefly introduce you to the correct way to taste wines and explain how the Italian system of Denominations works.
After the first winery, we drive through the countryside to San Gimignano on some of the most beautiful Tuscan (winding!) roads across our wild territory. Here, you discover our little "white" gem: Vernaccia di San Gimignano, the only noteworthy white wine produced in Tuscany.
The owner shows you the estate starting in the vineyards and finishing around a table! You taste all the wines produced at the estate (not only Vernaccia) pairing them with excellent food: local cheese and cold cuts, the customary handmade pasta, and a dessert.
After this unforgettable time among vineyards and wines, it is time to visit the town. You will be overwhelmed by the beauty of San Gimignano, totally surrounded by medieval walls and characterized by the 13 imposing towers still dominating the skyline of town. Tiny squares, beautiful churches, narrow streets, hidden corners, a torture museum, artisanal shops, one of the best gelato in Tuscany… San Gimignano is this and much more!
During the day you have the possibility to buy wine directly at the estates at the most reasonable price. We also provide a service to ship the bottles directly to your home. We will take care of your wine by storing it in a refrigerated depository until you get back at home to receive it.
At the end of the day we transfer you back to your accommodation around 5 pm.
What's included
private transportation in a luxury, fully licensed Mercedes Benz vehicle with a/c, free water, and wi-fi
local, fluent English-speaking, food & wine expert driver guide who will accompany you during the day
private tasting with the owner and lunch at a local winery in San Gimignano: pair 5-7 wines with a 3-course menu
private visit with tasting of 3-5 wines at a Chianti winery
free time in San Gimignano
FAQ
Are kids admitted on this tour?
Yes, we love kids in Italy, and they are always welcome. Let us know if you need a booster seat or if you have one with you. Also remember: children are not allowed to taste wines at the wineries until they are 18 years old.
Can you pick us up in Siena, Firenze, Montalcino, Pienza, Montepulciano, our hotel/villa etc.?
Yes, of course. Before booking, we will provide you with a price quote for this extra service.
Which wineries are we going to visit?
There are lots of wineries in both these wine regions, and we work with lots of them. Based on their availability and our itinerary, we will select the best spots for your day. If you have any preferences, please let us know, and we will do our best to make you happy.
Pickup Points: Siena, Florence, Montalcino, ask us for a different location.
Departures: Everyday
Season: All year long
Pay safe with ...

Would you like to modify this tour or design your own experience in Tuscany?
Let us know your needs and wishes and we will tailor the perfect program for your trip to Italy.