The Fortress of Radicofani towers over the Val D'Orcia closing it off to the south and is visible from far away. It is a craggy and threatening rock where the work of man joined with the work of nature in its geological forms and, together, they created a perfect fort.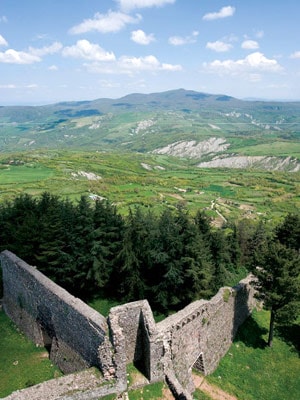 The View from Radicofani
On clear days, one of the most spectacular views in the world can be seen from the walls of Radicofani. To the north the Val d'Orcia, the Crete Senesi, and the Chianti stretch off into the distance, slowly gazing west there is Siena with its terracotta rooftops and the Mangia Tower, further west to the green forests of the Montagnola, Murlo, and the Metallifere Hills towards Grosseto, then there are the hills of Montalcino with its rows of vines that end at the bottom of Monte Amiata, to the south there are Bolsena and Trasimeno lakes, and finally the view closes off in the distance with the hazy reflections of the Tyrrhenian Sea.
A fortified Medieval Village
Radicofani is a village with a thousand-year-old history which once belonged to the Benedictine Abbey, Abbadia San Salvatore on Monte Amiata. In the 15th century, it came under Siena's rule and a new fortress was built around the previous one.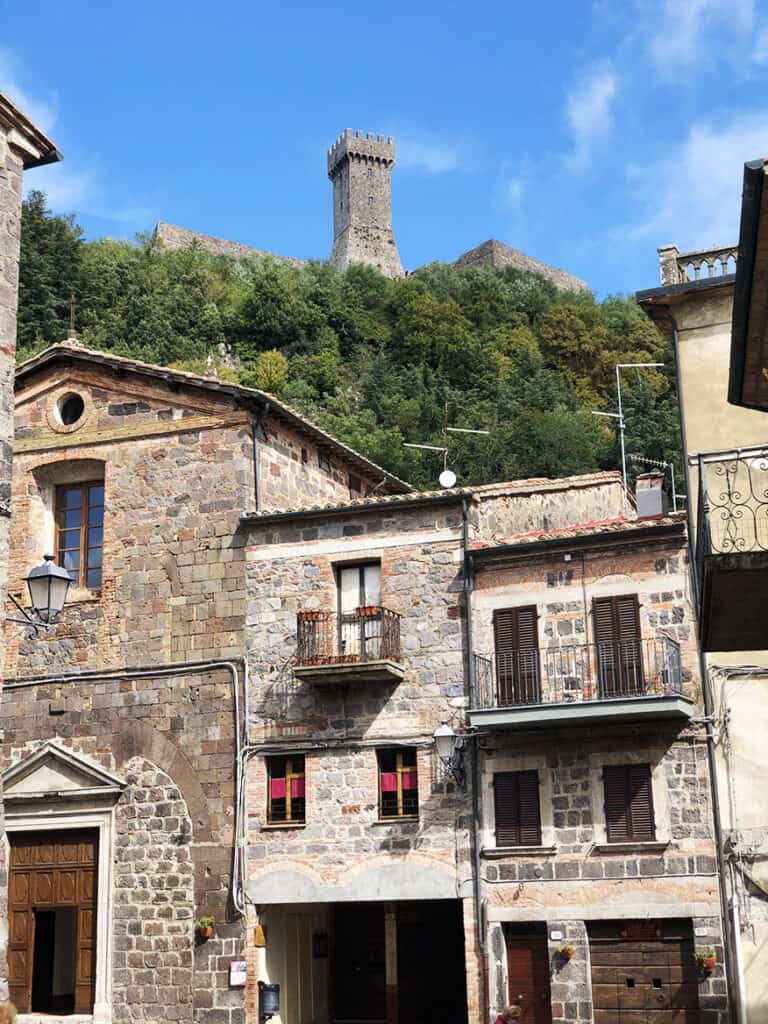 From the original foundation made up of a triangle-shaped donjon, there are the remains of a wall and corner towers. Around this structure is another enclosing wall.
Radicofani is dominated by this mighty fortified city, such a well fortified fortress that not even the Imperial or Medicean troops' cannons could conquer it. Inside there are the churches of Saint Peter from the 13th century and Saint Agatha, which houses terracotta statues by della Robbia and wooden statues.
The Via Cassia that winds its way through the badlands towards Contignano is where the Palazzo della Posta sits, a Medicean villa and place where many illustrious travelers of the past took shelter.
Medieval Park Museum
There is a Medieval style park inside the walls that surround the fortress where you can get historical information and experience life in the Middle Ages including cooking lessons from the 1400s, working with clay, fabric and tapestry laboratories, battle archery, longsword combat, sculpture and forging metal. There are numerous historical events in costume that take place throughout the year in the park.